Work From Home Online can be done and found with these 18 Sites That Will Pay You to Test Out Websites. As a website's owner (A blogger) it is important to know if your website is user-friendly or not. Because there is nothing more annoying than a website that is difficult to deal with and navigate, with these problems those bloggers risk losing visitors and maybe potential buyers and customers. That's why these owners either individual or companies pay a lot of money to third-party reviews of their website or even mobile Apps. The aim is to improve their visitors' experience to the best of their ability and make their service better than it was.
If you are trying or searching for a way to earn extra money from home, this is your guide…, it is easy nowadays to earn money on the internet and those testing sites are just one of the many ways to earn money at home. In my experience testing websites are really fun to use, some of these websites offer different languages not only English and who doesn't like a little extra cash every then and now?
All you need to start this, A computer which you already have, a headset and internet. Yes, it is that easy. All you need to do following the tasks they send you to do and keep talking and expressing your opinion out loud. Try it and you are going to love it. Most of the tests take between 5 minutes to 25 minutes to be completed and earn up to $50. In some cases as in Respondent, you can earn more than 1$50 with tests that might last from 30 minutes – 1 hour.
You will earn money from home from the following 18 websites. Sign up and start earning money with just speaking while drinking your coffee or tea.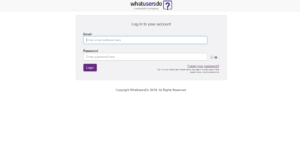 You will get paid by giving feedback to the bloggers' websites. After filing the application you will take a sample test same as other testing websites. Once approved, you will start receiving assignments via E-mail. Tests here can take around 20 minutes and earn around 12.5 US dollar or 8 British pounds. The payment will be via PayPal. The only problem with this site they take too long to pay you, every 25th of every month.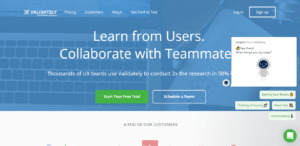 Validately offers 2 different ways to earn money, the first one a simple 5 minutes for $5 but the second one is a live test, you can gain a minimum $ 25 for a 30-minutes test. They will ask you to speak using a phone and share a screen with them. Again the payment here via PayPal too.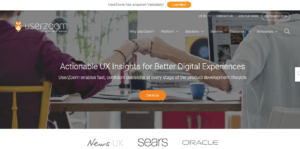 Another testing website that takes around 10-20 minutes by only work from home online with your computer and headset. The payment can be issued a little bit late within 14 business days.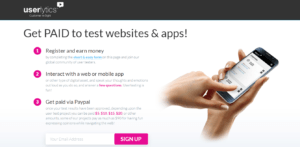 UserLytics can be an ice breaker for your boredom from using this kind of website as they offer you different types of tasks and testing, you can give them feedback on Apps, Prototypes, concepts and websites. You will be paid around $ 10 with PayPal.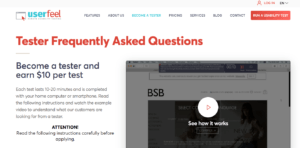 UserFeel is not that different from others too, $ 10 for each test you complete. A sample test, pass it then start earning money! you will be paid every week via PayPal.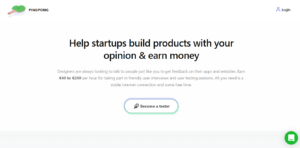 Same as before with PingPong you will earn money by testing websites and Apps, You can earn up to $50 in 30-60 minutes tests. Payment after 1 week of completing each test via PayPal.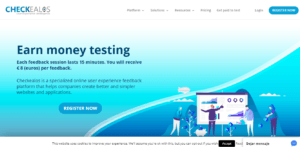 You will get paid with Checkealos from testing websites, the test will last around 15 minutes and you will earn $ 8. Payment via PayPal too. The good about this website you can earn from speaking Spanish too.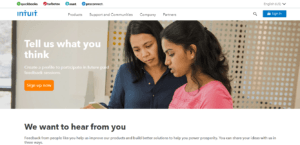 Testing out web products like Intuit's TurboTax, QuickBooks, Mint, and their ProConnect products like ProSeries and Lacerte will be your gate to earn money. Telling test givers your opinion such as what you like and don't like about the products. Tests range from 30 minutes – 2 hours, and for each 30-minute interval you complete, you'll earn a $50 Visa Rewards Card.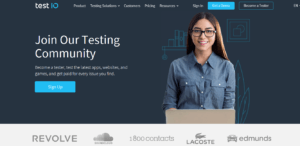 You will earn $50 by finding a bug or glitch while testing websites, apps and games. If the issue is worse than it seems they will even pay you more, start the digging and find some problems!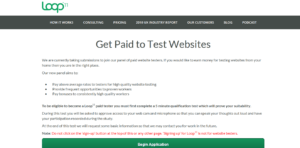 You must complete a 5-minute qualification test to prove your suitability in this Australian company. They claim in their websites that they work with companies like IBM and GoDaddy.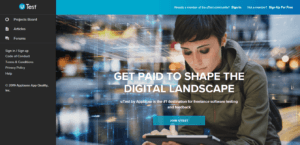 uTest hires independent contractors for quality assurance testing for software and hardware. According to their job posting on Dice, their customers include brands like Google, Amazon, Netflix, etc. You will need to fill out their online application, take an audition test or some kind of sample test to showcase your tech skills. I am not sure how many testers are paid, but the job listing on Dice.com said, "In 2016 alone, we paid out over $20 million to QA testers worldwide."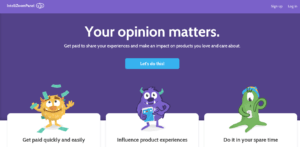 Testing websites usability for desktop and mobile with IntelliZoom. The payment is around $5 – $10 for 10 minutes – 20 minutes tests and the payment again via PayPal within 2 weeks business days.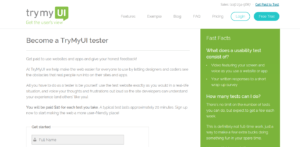 You will need to pass a qualification test, do not worry it is simple and easy and after passing it you will start to take 15-20 minutes tests and gain around $10-$15. Payment via PayPal.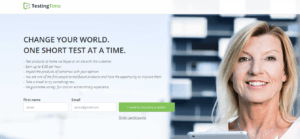 TestingTime considered one of the best, you can earn up to $50 per test. The test or study conducted via Skype within 30 – 90 minutes. It is not a bad choice for Work From Home Online choices you have!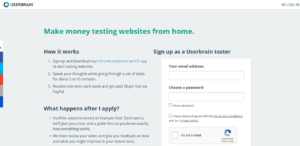 Userbrain same as others, earning money just by speaking your mind while doing the tasks. Each test takes around 5 – 15 minutes and you will earn around $ 3 each via PayPal.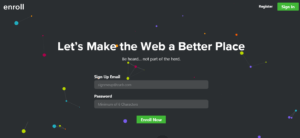 Enroll is one of the best, you can take the tests almost on any device you have such as desktop, phone and tablet. The one behind Enroll is a known team called Zurb It's a design and development agency that does an amazing job.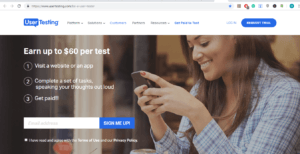 Number one as a website testing platform that you can use to Work From Home Online and earn a lot of money, you can earn $10-$15 for a 15 – 20 minutes tests, it is amazing as it offers so many tests in different interests every week. You need to pass a sample test then you can start earning money via PayPal.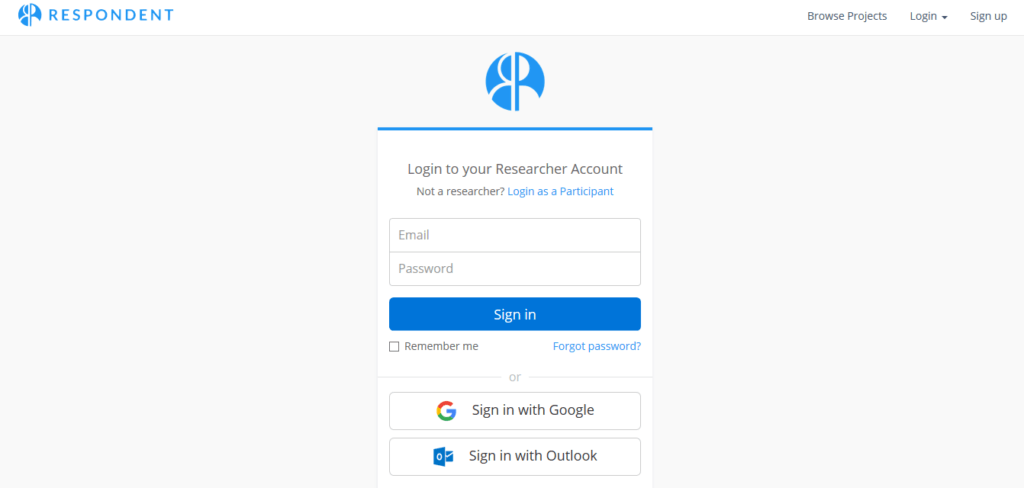 The amazing part about the Respondent that it pays a lot of money, it can reach up to $200 for 90 minutes – 2 hours study or test. The platform offers so many options and the amazing part about it, there are different languages options, other than English, I use it in German and English. The payment depends on the test and the period it takes, you can earn from $5 up to $200 via PayPal.

Disclaimer:
Please note, this article has been researched with information and/or testimonials that are available online in the public domain as well as my personal experience as a member. Any recommendations and/or conclusions are strictly opinions and may not apply to, or agree with, all persons or situations. See full disclaimer for more info.

This page includes affiliate links. Please be aware we only promote advertising from companies that we feel we can legitimately recommend to our readers. Please see our Affiliate Disclosure for further information.
Do you have more tips and tricks to add to our Work From Home Online, Do you have another opinion about it? or a question about Work From Home Online? feel free to write your comment, opinion or question below!
You'll Also Love These Posts:

Studies have shown if you like this blog article — you will also love the following posts.