You want to start a blog but don't know how to choose a blog name; well, keep reading.
Finding a blog name can be psychological torture. Because between us, if you find that the title you found doesn't really match you after a few weeks. You are still committed to your one-year residency. Your blog is already online, and you have to redo and rebrand everything.
Well, you can relax right away because the perfect name doesn't exist. Choosing a blog name shouldn't be an obstacle to getting started. It should not stop you or prevent you from setting up your business on the Internet.
How To Choose A Blog Name? 4 Mistakes You Shouldn't Make
Mistake #1: Saving On Web Hosting For Your Domain Name
When we start, when we do not yet know if our business will work, we may be tempted by economic solutions (not to say free). Avoid free "all-in-one" solutions (site + hosting + domain name) like WordPress.com or Overblog.
Mistake #2: Choosing A Name Already Taken
Your name must be unique. You absolutely need to avoid confusion with other brands (otherwise, you risk getting branded on social media as "hearty").
Mistake #3 On How To Choose A Blog Name: The Extension Of Your Domain Name Is Too Original
The domain name extension is located after your brand name at the end of your URL. The .fr and .com extensions are the most common. Your audience will face a hard time remembering it. It will not benefit you (especially for search engines that will not boost your site in natural referencing (SEO) because you have an original extension).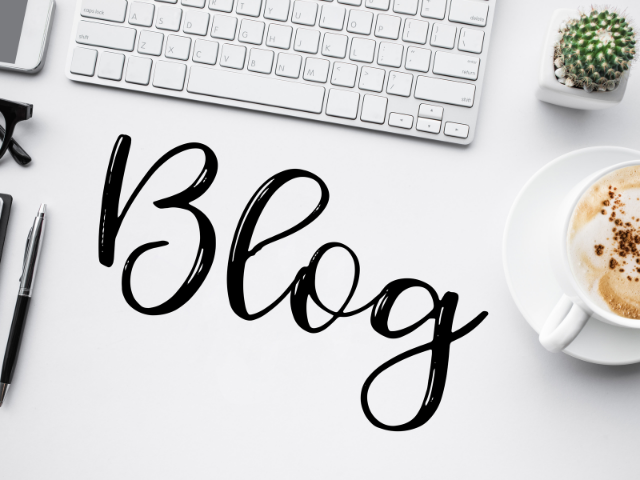 How To Choose A Blog Name?
Step #1: Create A Blog Name: Brainstorming Session
Begin your name search by making a list of words in which you can include verbs and proper nouns. Write down some ideas for names that appeal to you and several generic keywords related to your theme.
At this point, don't dwell on sounds, meanings, or word associations. Let your imagination and creativity work. Then start looking for synonyms. The more ideas, the more likely you're to find a name you like quickly.
Little tip: do not hesitate to involve those around you if you think it can help you research. 
Ideally, find a name that evokes your theme and associates it with a word starting with the same letter. You can search the dictionary and see what might stick. When you're happy with your list, move on to Part 2 (mainly if you haven't found the perfect name yet).
Step #2: Find A Perfect Domain Name With A Name Generator
The good news, there are domain name generators to help you learn how to choose a blog name.
A name generator will find you examples based on the keyword you insert. The suggestions are sometimes weird, we'll grant you that, but it allows you to come up with a few word combinations that you might not have thought of. Here are some sites to guide you in your research:
Step #3: Find An Easily Pronounced Blog Name
Initially, you found it original. But all in all, it's hard to pronounce. The name of your website should be easy to spell. If someone says it out loud, you need to know right away how to write it without explaining it.
Maybe one day, you'll be featured on a podcast or YouTube video. And in this case, it is essential that people who hear your name can easily find you by typing your name into Google.
Because if your blog name is incorrectly pronounced, these people might never find you. Admit it would be a shame! We, therefore, advise you to avoid:
Words that don't mean anything.
Words with complicated spelling.
Step #4: Choose An Easily Remembered Name
Your name should be easily remembered because people will drop by your blog, read a great article you wrote, and then quickly forget about you. Your name should be easy to remember.
Here are some tips on how to remember your name:
If you use hyphens, preferably choose the hyphen of 6 "-."
Use hyphens only if it makes your blog name easier to read (e.g., "did-you-know" is much easier to read and remember than "didyouknow").
Never use special characters.
Name length can be prohibitive, so ban extended domain names that are more difficult to remember.
Step #5: Choose A Blog Name That Is Not Restrictive
The name chosen to represent your brand should be meaningful enough for your audience. they should quickly understand your topic, but you shouldn't restrict yourself either. Your positioning will undoubtedly change over time. If you choose a domain name that is too specific, you will get stuck and have to start all over again.
For example, if you had chosen "the-king-of-affiliation" as your domain name, you would be confined to talking only about affiliation.
While with "man ambitions," you can tackle many subjects and change your positioning over time.
Step #6: Talk About It To Validate Your Choice Of Name
Now that you've chosen a name that's right for you, consider checking availability. Once you find your blog name is unique, talk about it to test it with those around you. We advise you only to tell people you are close to and who you can fully trust.
Take all the feedback you get and its relevance into account, then sort it out because some people won't like your idea, but that's not why you should drop it.
Step #7: Reserve A Domain Name
Choosing your domain name is no easy task. But it's not over yet (courage). Now you have to find the host who will ensure the security of your website. In blogging, you need a web host:
Stable: your blog must be accessible at all times and must not be in maintenance every 4 mornings. Otherwise, you will tear your hair out.
Secure: it is inconceivable that your site will be hacked in less than 2 days. Imagine having to redo everything from scratch. 
Attractive: you can invest in a hosting offer that will cost you several hundred dollars per year. But, since you are just starting, you cannot afford it. You still have other costs to plan. You must therefore choose the best compromise: security AND an attractive price.
Conclusion
If you don't know how to choose a blog name, it is always good to write different ideas for different names within your blog's niche, and that way, you will have a starting point to start digging for the name you desire. It might take a while to find the best name that suits you, but it will be worth it.