The How And What Of Work From Home, the guide is going to focus on different ways and methods to earn money without leaving your home! I know this post going to be a long one but hey! it is a great way with so many options and chances that you are going to love!
It is going to take you around 10 minutes of reading but in the end, you will be able to find your way that you love and have a passion about to earn extra bucks from your home.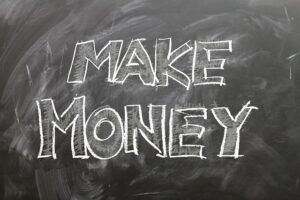 It is my goal to reach everyone out there and change their lives to the best by giving them more Tips and tricks, chances and options in lives to earn enough money to have a great life.
The chances are if you are reading this article then you already decided to change your life and find something to either to improve it or make online business a way to earn good money as a full-time job. So keep reading this article till the end and find the best way that suits your taste and passion to start your own business online at home.
Start Your Own Blog/Website or Online Business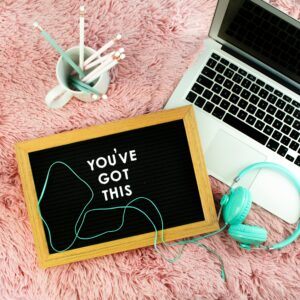 Yea Yea Yea… I had the same thoughts as you have now. When I started searching for a method to earn money online, I always read start your own blog or website bla bla bla… But they never wrote HOW!! I mean it is cool to have my own website even without earning money, but if just someone tells me how! would be the best, right?
The great thing about owning a website or blog, you will work with something you are passionate about! that means something you love and gives you money, you need to know that earning money with this way is after 4-6 months after publishing your website while it takes around 2 weeks to publish it online, how? keep reading and you will not regret it. To cut the chase, I will tell you in short about blogging! and HOW to do it and learn every detail out there even if you HAVE NO IDEA WHAT TO DO!
It is not difficult or a complicated thing to create your website, all you need to do pick a topic your passionate about let's say "COOKING", all you need to do, write topics (let's say about recipes or restaurants you visited) related to that, now when people search for a new recipe or new restaurants they will find your topic and visit your website and read your post.
There are many different ways to earn money from your blog(s) such as Affiliate programs, Adsense ads and other, advertising programs, Building a list, Amazon products, Relevant advertisers and/or Create your own product.
OKAY, I know everyone writes that and says that! but you want to know more details about affiliate marketing (Read Here), how to design your website, HOW to write articles, etc!
Even I didn't know how to write anything, I mean I am not a writer duh! I didn't even know anything related to blogging.
I started learning on a website that offers lessons to learn everything from the begging because I had no idea what to do next! the great thing about this website is free to try, you can start there from ZERO knowledge and end your training with an awesome website about something you love. ARE YOU INTERESTED? Read my review here about it!
You are not that type of people to sit and write or this way is not good for you? No problem keep reading!
Test Things Out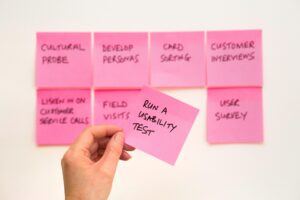 It is as the title say! you will become a tester for different things such as websites, apps, products, etc… So if you are that kind of people that enjoy testing stuff out and then say their opinion about them, then this area is yours.
Here you will earn not only money but other things like free products, gift cards and maybe other services.
There are many opportunities to "check out things" include websites, Apps, surveys and even products.
There are many opportunities to "check out things" include websites, surveys and even products. Examples:
Related Content:
Work From Home Online – 18 Sites That Will Pay You to Test Out Websites
You are not that type of people too, you don't like to try products and send feedback this way is not good for you? Maybe you like to tell other jokes or stories! then the next one is for you.
Share Your Jokes, Stories, Recipes and Earn Money
Personally, I don't have experience with these yet. But I am planning to give them a try. Don't be surprised, Magazines are always looking for new content to offer to their readers. Think about it! when they have thousands of people that send their jokes or stories to them, that means unlimited source for great content!
You are an artist or designer? You Can Also Earn Money at Home
An artist or designer, there are so many ways to earn money with this gift! all you need to do is just be creative as you are always. One of the most famous names in this platform who has more than 7,211 templates and 2,323,026 uses since Jan 2014 is Renee Walls, and you can be just like this person.
Today I will give you one of those amazing platforms that give you this opportunity to earn money by uploading your design and each time one of your uploads sells you can earn up to 60%. The platform name is PosterMyWall! Check it out now.
Make Money by Being Creative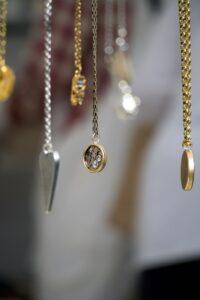 As beeoux said on their website "Sell Unique & Personalizable Jewelry In Minutes. Easily create and push high-quality jewellery to your store. It's free, you only pay when you make a sale." So basically you are going to be creative to design your own jewellery then import all your designs to your store let's say on Etsy and then start earning money, if what they say is true you can earn more than 50%.
Are You Internet Research Expert?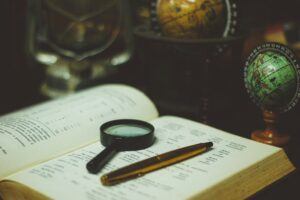 This is the new method to earn money from just doing internet research, yes, people are willing to pay money for you to do internet research.
This way is one of the best once you become one of the Top Researchers because you will earn up to $35+/hour and as much as $2000/month. That's great right? All you need to do is to sign up at Wonder and start your job at home!
Earn money by Watching Videos and Movie Reviews!!!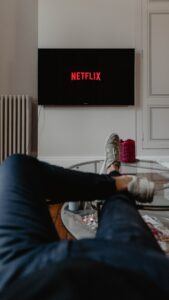 Maybe all the other methods just a big MEH! for you, or you are LAZY just like me. Then this one is a great way for you. All you need to do is as the title said, watch videos and earn money.
So if you have free time and want to watch videos then sign up with Swagbucks as one of these platforms that offer to get paid to watch videos, the idea is that you are going to watch a certain number of minutes and earn money via PayPal. You can earn more than $200 every month but it varies.
Earn Money by Being Healthy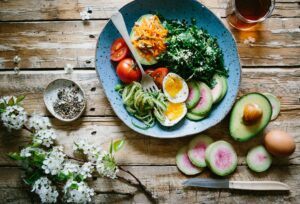 If you enjoy your life being healthy, then you can also motivate yourself even more by signing up in this app called Achievement. This app will track your healthy lifestyle like your food or walking.
You will earn points from tracking your healthy lifestyle and doing health surveys too. Once you have 10,000 points you can redeem that for cash or Amazon Gift card. The amazing part about this app there is no limit to earning more points because it connects with other apps you might already using like Fitbit or MyFitnessPal and earn more points with signing up with these apps.
As you might be noticed there are many many ways to earn money at home. The How And What Of Work From Home is simply your guide to pick the best choice(s) for you. Keep reading for more awesome ways to earn money.
Sell Your Old Tech Gadget and Get a New One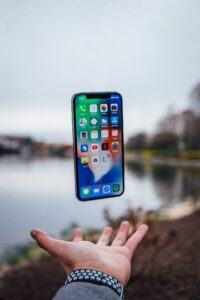 If you are always up to date with your smartphones, laptops, tablets, etc… You can sell the old ones on Gazelle and earn extra cash to get you new tech gadget! All you have to do is just answer some questions, ship your gadget for free and get paid.
Earn Cash by Finding and Sharing Deals and Coupons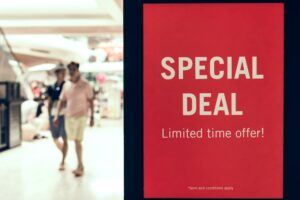 This platform Dealspotor is a big online community where you and others can share deals and coupons. By sharing and interacting with others you are going to earn points and with these points, you can exchange them for Amazon gift cards. Every 10,000 points you earn a $10 Amazon gift card.
I am still new on this website, so I can't tell you more details about it. But you can use my referral code (DRMOHFA91) to earn extra points around 5k points.
Latest Dealspotr statistics:

Verified coupons 10,344,201
Validations today 1,394
Community members 200,926
Member earnings $362,239
Voice Your Opinion and Earn Money on Your Phone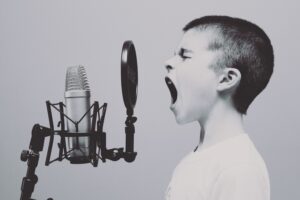 Voxpopme is based on allowing users to use apps on both iPhone and Android, then as a user, you will record your response to certain questions they give you, the record will take around 15 seconds to 60 seconds. The more records you submit the more earning you have. You can also earn money $1 for each friend you refer.
The only problem for this platform, it is not worldwide. It is available to USA, UK, Australia, Singapore.
Do you have passion shooting videos?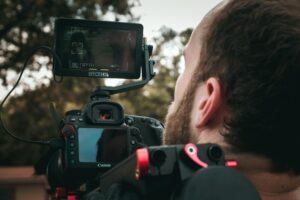 Shoot video. Tell the world. Get paid. Easy as that! Newsflare is a website that pays you money for shooting videos. Create your account and upload the video you shoot, you will earn money when they sell your clip.
According to them so many of members there earned thousands of dollars. As they say also on their website "You still own your video, Newsflare simply promotes and sells it to our partners. We'll pitch your video to global media companies who will pay us if they use your video. All the money we make is shared with you. We don't take anything off the top!"
Walk Around and Earn Money!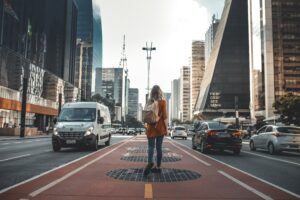 GigWalk is a great platform to earn money just from walking around your town. All you need is the app and your smartphone connected with them through something called Gigs, you find the Gig you like and do it, you can earn between $3 to $100 or more.
The assignments are easy to finish mostly things like verify road signs, landmarks, etc. However, jobs are available in the main cities only.
Your Car sitting around, Use it to earn money
You can now rent your car using one of the best platforms GetAround. It is so simple, you will list your car for free on their website. You add all the information you want to, like your own rates and hours. The website GetAround will take commission around 40%, The great part about this GetAround they take this commission to cover insurance and customer support. Click Here to earn $20 by joining the website to rent your car.
If you are an RV owner and you want to rent it then RVshare is your website, they will connect you with potential renters and it is free to use. According to them, you can earn up to $365/day.
Are you an expert in your field?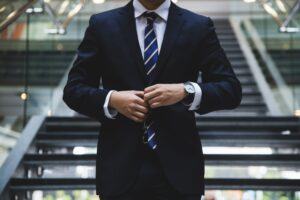 You can share your expertise and knowledge in different areas on PrestoExperts. You as an expert will be connected with individuals and answer them and help them. That can be done by messages via emails, phone calls or live chat. So if you can do this, you will earn good money from it. Give it a try!
Make Money by Selling photos with your smartphone
You can earn money from Foap by selling your photos to then, download the app to your phone and upload your photos on it. You will earn $5 for each sale via Paypal.
Conclusion

There are so many ways to earn money from home. The How And What Of Work From Home is a guide that will keep up to date to give you the latest methods and ways to earn money.
Just start by thinking outside the box, put in your mind that you want to change and you want to find a way to earn money and maybe one day you will find this way that not only will be your gate to earn money online but be rich!
Earning money from home as you read in this guide, The How And What Of Work From Home will give you more time to spend it with your family and have fun outside your house too. You don't have to work for 8 hours every day.
You'll Also Love These Posts:
Studies have shown if you like this blog article — you will also love the following posts.
Work From Home Online – 18 Sites That Will Pay You to Test Out Websites
How to Start in the Affiliate Marketing Business – Affiliate Marketing 101
Disclaimer:
Please note, this article has been researched with information and/or testimonials that are available online in the public domain as well as my personal experience as a member. Any recommendations and/or conclusions are strictly opinions and may not apply to, or agree with, all persons or situations. See full disclaimer for more info.

This page includes affiliate links. Please be aware we only promote advertising from companies that we feel we can legitimately recommend to our readers. Please see our Affiliate Disclosure for further information.