How to search for keywords for beginners? Keywords are words written in a search box to conduct online searches. They are search terms that bloggers most want their pages to rank for; when people search for a keyword or a phrase, they should find the page on their website. Keywords are not necessarily one word usually consist of multiple words.
The Importance Of Keywords
The most important thing Google looks at is content and its quality for the visitors. It is the words you use on your pages. Keywords show Google or other search engines what the web page is about, so if bloggers want to make their keyword clear for Google, they need to use it very often. 
Nonetheless, Google is not the exclusive basis for why keywords are important. Bloggers' focus should also ley on their users, visitors, potential clients. Google wants people to land on their website when using a specific search term or keyword with SEO. Therefore, they need to get into their audience's brains and use the words they use when searching.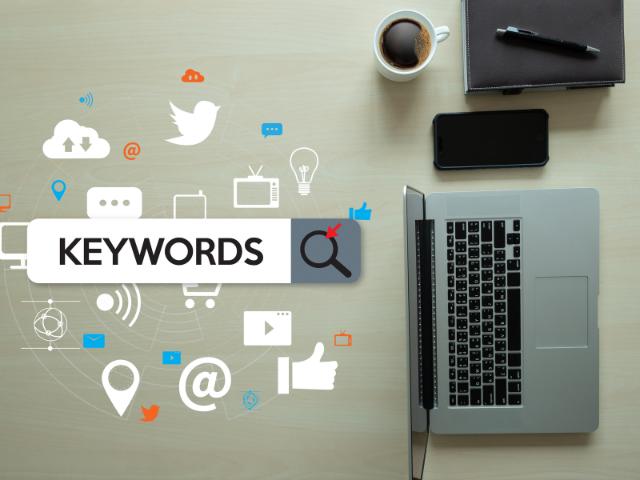 Introduction To Keywords Search
Keyword research is the primary process of identifying keywords related to your business that user's search. Your whole SEO strategy starts from a solid, correct keywords search.
Moreover, to write related content, you require to know the exact phrases people use to search for it or the phrases Google uses to associate their search with what you have to offer. That is why you need to know how to search for keywords for beginners.
In the early days of SEO, Google's algorithm matched keywords entered to keywords on the web page in the search engine. It was essential to create content that included exact match phrases. Now Google's algorithm has evolved to entity search based that means you don't have to worry about exact matched keyword phrase.
Instead, it would be best to match the intent behind the search, the central concept of what the searcher is looking for. Keyword phrases are scored based on popularity; there might be 100 phrases used to search for the product you are selling. But only two or three phrases are used more often, and those are the ones bloggers should search for. So, how to search for keywords for beginners?
How To Search For Keywords For Beginners?
How to search for keywords for beginners? You can either do a manual keyword search or an automatic keyword search using a keyword searching tool. So, without any further delays, the following are the 8 steps you need to follow to do a keyword search for beginners:
It's ideal to start by learning everything you can about your topic or niche before deciding on the finest keywords to use to optimize your page
#2 Define Your Objectives
It's critical to identify your goal because it will provide your SEO strategy and plan direction.
#3 Create A List Of Relevant Subjects
Make a list of all the topics that are relevant to your target customers and crucial to your brand.
#4 Generate A List Of Focused Keywords
Focus keywords are what your audience searches for, and you need to consider how other people could look up your content on Google.
#5 Make An Effective Use Of Keyword Research Softwares
After you've determined your niche, objectives, and a list of focus keywords, you need to use a keyword searching tool such as Jaxxy to narrow down your keywords. As we will mention later on, there are different tools that you can use for comprehensive results.
#6 Examine The Search Intent
You need to know your audience's intent behind searching for your product; why are they searching for that specific topic?
#7 Locate Long-Tail Keywords
Compared to focus keywords, long-tail keywords are more explanatory, and they relate more to your topic. You can also use this fantastic website "AnswerThePublic.com" to do a proper search for long-tail keywords
#8 Learn All That You Can About Your Rivals
Searching about your topic and its keywords is never enough. You can even make a thorough analysis of the commentators in your field.
Choosing The Best Keywords For Your Website
The first thing you need to know when choosing the keywords best suited for your website is to have a clear concept of the mission of your website and what you have to offer. You need to identify the points of strength of your website in order to build your keywords strategy around.
Once you have determined what you have to offer, it is time to consider your audience. in the end, SEO is all about your audience being able to find you. You need to know the words your audience is using to find you. You can use Google Trends to research how often search terms are used compared to other terms.
Finally, you need to take your completion into account. It is pretty easy to have a broad idea of your SEO competition. Google some keywords you would like to rank for in the first pages and see what sites show up and where you rank.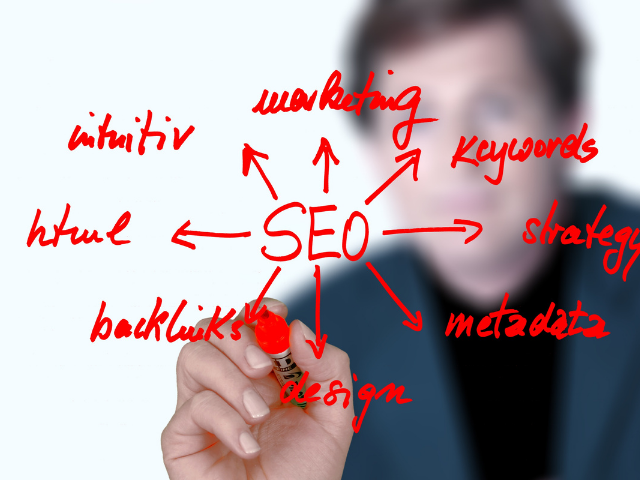 The Best Keyword Searching Tools
The best keyword searching tools help in the process of how to search for keywords for beginners. We will mention 4 of them in this article. Our favorite is #4.
The first tool is SEMrush. It is more than just a keyword searching tool; it can be used as link analysis, an SEO audit tool, creating content, and much more. It has a keyword magic tool, which pulls back thousands of related keywords plus their relative matrix.
The second tool is Ahrefs. It has many good features that cannot be found anywhere else, like the ability to turn several keywords into thousands of ideas using its keyword explorer tool.
The third keyword searching tool is Long Tail Pro. It gives you the privilege of knowing what range of keyword difficulty your site can rank. You enter a focus keyword, and it will turn a list of results based on keywords you stand a chance of ranking.
There are many keywords searching tools online, and each of them can develop a keyword searching strategy. You need to sign up for the trials and simulate research for a topic to see the best fit. But our favorite by far is Jaxxyy. I use this tool for its simplicity and accurate results, which gives me a good insight into the keywords in our niche.
How To Search For Keywords For Beginners? Final Thought
After discussing how to search for keywords for beginners, there is only one thing to start doing now: practice. When I started doing various keyword researches, the only thing that helped me to master that is doing thousands of searches as practice will teach you more than just reading an article.