What is the Tailwind app? As a Pinterest marketing expert, I received this question from my followers a lot. Today in this article, you will find what the Tailwind app is and how you should bring Tailwind into play to save a lot of time and effort promoting your content on Pinterest.
Tailwind is a tool for marketing on Pinterest (Recently also Instagram) that allows you to manage your Pinterest account from a centralized platform. I often get asked about Tailwind:
What is the Tailwind app's mission (and vision) for your account management?
Is it worth your money?
Does it really help you grow and maintain your Pinterest traffic?
Also, how to use Tailwind efficiently?
I know it might be frustrating when you try to benefit Tailwind for the first time with its so many additional terms and features that you have to become skilled at alongside the Pinterest marketing concepts.
What are the Tailwind app Tribes? What is Smart Loop? Don't worry, I hear you!
If you are thinking about getting a pro version of Tailwind, this article will explain when and why Tailwind becomes worth the investment.
I will show you how to avoid facing any problems with Pinterest spam filters too.
If you use Tailwind without knowing the tips and tricks of the Tailwind app, you can end up adding too many pins to the same post daily, and fixing the mistakes Tailwind often needs a lot of effort and time (Much more time than even saving pins manually). So please pay attention to the details that I am about to tell you.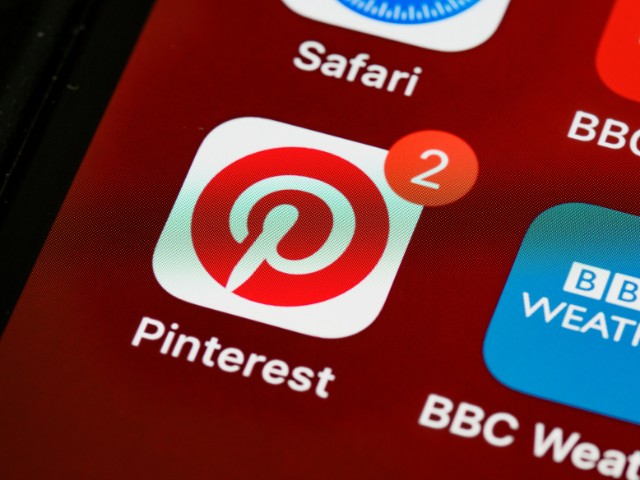 Important Facts About Tailwind & Pinterest!
You might not have yet realized Pinterest as a beginner because posting on this platform is not done just once or even twice a day. 15-30 daily pins is a very common practice on Pinterest.
Staying in harmony with this rapid pace of pinning and doing all of this by hand can quickly become a full-time job unless we come up with a smarter way.
With over a hundred boards on Pinterest and hundreds of web pages on my website, in addition to multiple pin versions for each page "just like me," you will realize that you need help to keep you sane.
The most important thing you need to keep in mind about Tailwind is that it's fully authorized because it's an official Pinterest partner. There are a few other authorized scheduling tools and platforms that work for Pinterest. But Tailwind is by far the most comprehensive and trusted one.
It seems like Pinterest and Tailwind work side by side to ensure that all the new features are aligned with Pinterest's spam policy. I'll talk about it later in the article.
And by the way, Tailwind also allows scheduling content for Instagram, but that will not be covered in this article, and I'm just going to focus on Pinterest.
Okay, so what is the Tailwind app's main concerns, and why do you need to use Tailwind?
The Main Problems Tailwind Is Solving For You, Are: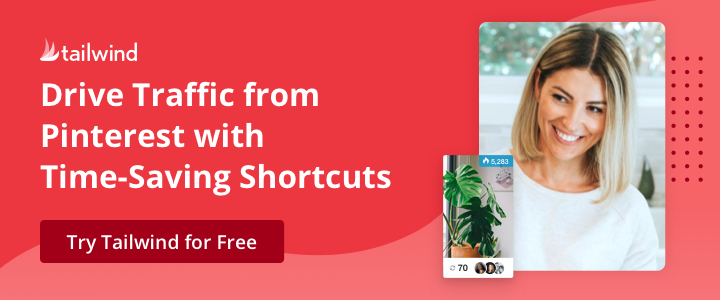 For so many of us, saving your own pins on many boards on Pinterest is considered a boring, repetitive action. But don't worry! Tailwind is here to ease things for you.
It is a great idea to save interesting pins created by other people to keep your boards active. And as always, Tailwind will give you a hand in doing that.
So when you don't have an adequate amount of your own content, or perhaps you don't publish enough content for some of your boards (Like when you just have a couple of pages about a specific topic), you still have to keep your boards active. That's when the third-party content comes into play. And you need to save pins to those boards. But why not manually?
It is time-consuming to pin your content manually.
It is not realistic nor productive to log in every hour to pin your content.
Quickly schedule all your content for a month.
Joining trips (more on that coming) to boost the publicity of your content.
Let's take a more in-depth look at how precisely can Tailwind app solve these problems. What are the solutions this tool can present?
You can use the first regular scheduling tool with lists of boards, and you will see a little bit more about this later in the article.
The second way is to invest in the Smart Loop feature with boards set inside the loop.
For saving pins of other people, you can use Tailwind Tribes.
It is risky to save third-party pins from Pinterest manually, as you may end up saving some plagiarized pins (stolen pins). And it's hard to validate the source of every image before repining it.
Since Tailwind Tribes are under the supervision and moderation of admins of the Tribes who are continually checking the content on their tribes, spammers usually don't get into Tribes. This means you can pin most of the pins from these Tribes safely.
Now, I think you know what the Tailwind app is, and you are ready to let me show what Tailwind app most useful for in correlation with manual pinning is.
? Consistency
You can schedule numerous pins beforehand in one session. So you probably know that Pinterest rewards you for being a consistent user on the platform. If you didn't know, well, now you know.
But on Pinterest, consistency is not just a small number of pins daily! It's actually at least 15 times a day, and if you can get closer to 30 pins a day, it's even better.
So if you have other responsibilities during the day, such as running your business, looking after your family, or creating new content, then being consistent on Pinterest manually can get on your nerves unless you use Tailwind to help you.
? What Is The Tailwind App's Best Times For Engagement With Your Audience Suggestion Feature?
The tool tells you the time slots when you are supposed to pin more often. In the following screenshot, you see these green time slots (The bright green), and these are the best time slots for my audience.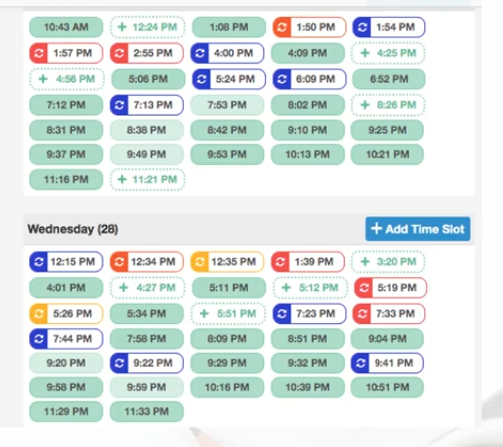 ? Save Pins When You Are Asleep Or Busy
Tailwind also allows you to save pins in the hours when your audience is the most active, even if you live in another time zone.
If you were only using manual pinning, then being in Europe would make it hard for you to pin at the exact time when your American audience is active on Pinterest. So it's a vital feature to solve the time difference problem.
? Save Pins With Intervals
Tailwind can run a repeatable process for you without making your account characterized as spammy. And of course, this is the Tailwind app looking for, Because it allows you to use intervals.
If you try to save the same pin yourself to numerous related boards on your account and do it end-to-end, this can be frustrating for your followers and can also activate Pinterest spam filters.
In the worst-case scenario, this can cause your account to be suspended for spam.
Tailwind gives you the opportunity to set intervals between the same image's repins, which creates a healthy mixture of pins on your profile.
? Shows Repin Counts On Pins From new Websites
Tailwind delivers some third-party quality pins that you can add to your boards. In Tailwind, you can see this blue flame icon on top of every pin, and it shows you the number of repeats the image has received on the Pinterest platform.
This makes saving the content of other people more reliable. And it also allows you to fill the gaps in your demo and schedule automatically using the most popular pins that people are probably going to engage with.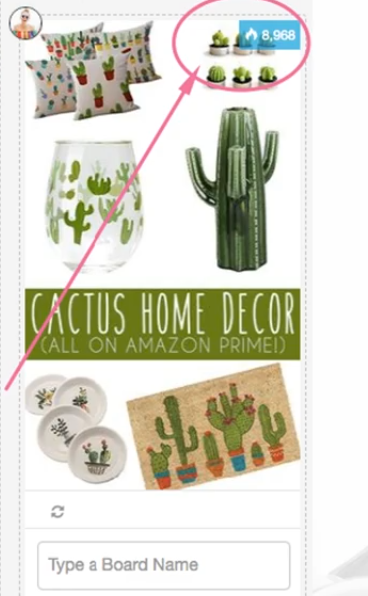 ? Share Your Pins In Tribes
This means that you can have your pins repinned by other users who have related boards in your niche. When you are in Tribes, your pins are repined by those who understand Pinterest SEO's importance and therefore save your pins to relevant boards.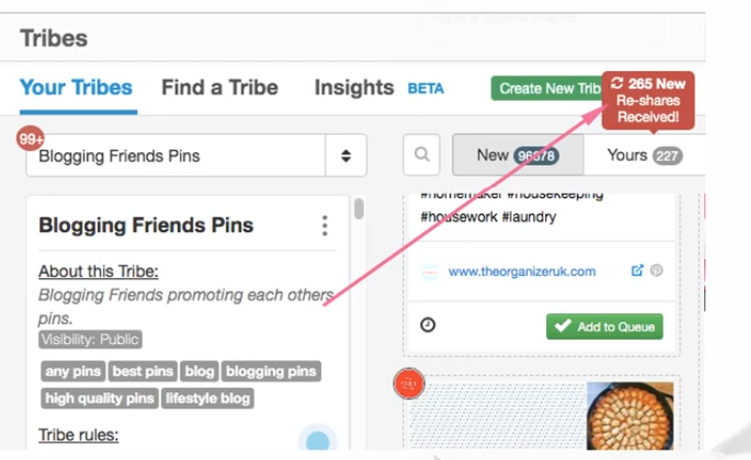 ? Advanced Pinterest Account Analytics
Tailwind provides additional analytics about your Pinterest account's performance, which you will not come across on the Pinterest platform in their analytics.
After we learned what the Tailwind app is and what it can do for you, let's look at how you can add pins to Tailwind. I would mention here the key three ways of scheduling pins using Tailwind.
Scheduling from your website straight.
Scheduling pins that you have saved to Pinterest before. So, you have a pin on Pinterest, and then you can schedule that pin to be repined multiple times to different boards through the Tailwind app.
And the third way is to upload pins straight into Tailwind. And I have to note here that I rarely use the last one because it's simply not as intuitive and not as easy as the first two methods.
Therefore, to use any of the first two methods, you will need to have a Tailwind browser extension installed on your computer. First, you need to install the extension, and when you're using Tailwind for the first time, they will guide you to the download extension page.
If you cannot find the download page for the extension, just Google (Tailwind browser extension or What is the Tailwind app extension?), and it will be the first thing that shows up in the search results.
Now you click download and then click add the extension (Chrome extension is great), and just in a couple of seconds, it will be installed.

? Scheduling From Your Website Directly
Now let me explain to you how you are going to save images from a website directly. When you click on the Tailwind blue icon, It shows you all the pinnable images on your page. You can now select one of the photos, then click go schedule, and then Tailwind allows you to choose a list of boards.
? Scheduling Pins You Saved To Pinterest First
Another way I said would be saving the pins on the Pinterest platform first and then scheduling repins of that pin using Tailwind, so now I'm looking at one of my pins, right?
First, save it on Pinterest, check the description, check all the hashtags, and link everything to ensure that the pin works appropriately. Then click schedule in the browser using the browser extension button. With that window, you can do the same process of saving pins to many other boards with intervals.
I cannot tell you which of these ways is best because, in both ways, you're just creating the same kinds of pins. Just choose whatever is most suitable for you.
I prefer to save the pin manually first on Pinterest and make sure everything was done correctly without any minor mistakes with the pin title or maybe how the image looks when it's already on Pinterest so I can check out how it will look on Pinterest before I start saving it to multiple other boards.
The worst-case situation is when your link is not functioning correctly. Fixing this in one pin is relatively easy on Pinterest. But when you keep this pin on too many boards using Tailwind, then you have to go yourself through all your timetable, find all the pins, and repair them individually.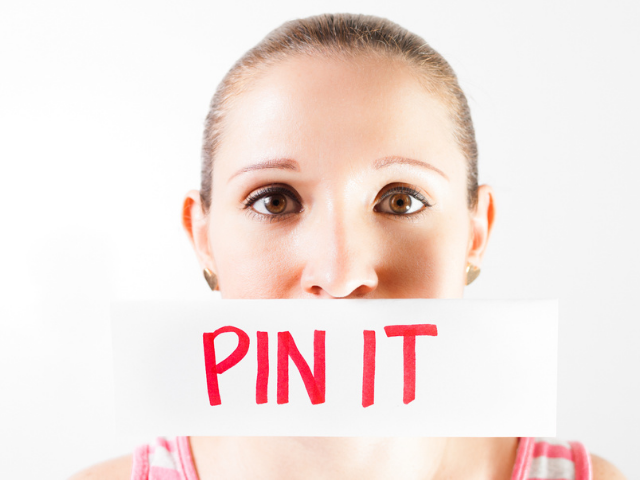 This feature came out in 2018 as an answer to an enormous request from users. We all want a solution for forgetting dates. That is why Tailwind smart loop gives you the chance to save the same pin to the boards you select multiple times but within some healthy anti-spam confines that Pinterest accepts.
Tailwind recommends using the smart loop for two types of content:
Seasonal Pins, which you need to share once or maybe twice a year.
In this fashion, you don't have to memorize those previous pins and look for them in your Pinterest account after a long time has passed, and they became hard to find manually.
You can put those seasonal pins in the loop, and once you save them the first time, they will be shard over again the next time your season comes.
The second reason for using the smart loop is to Share Your Old Pins to show them to your new followers.
Pinterest and Tailwind recommend not doing this more than one time every three to six months. So if you are worried about going against Pinterest spam policy when you're saving the same pin to the same boards frequently, just use the smart loop.
Moreover, when you use this feature, it will show you the default settings.
Since Tailwind is an authorized scheduler, their team already has all the necessary approvals from Pinterest.
If you place your pins in the smart loop too close to each other, Tailwind will show you a warning like the one in the screenshot down below to notify you that you shouldn't save the same pin to the same board more than once in three months period.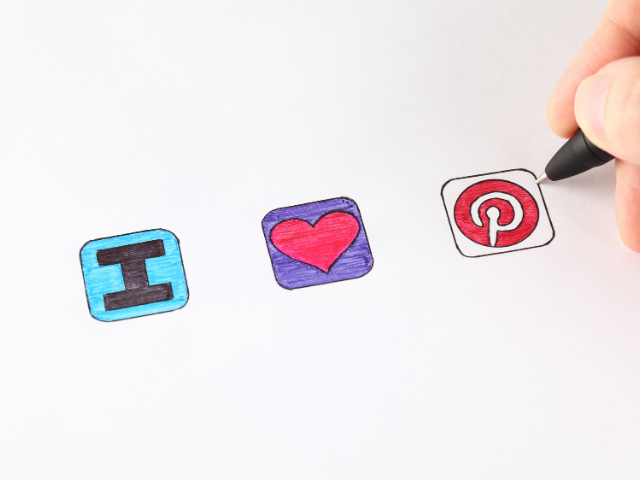 Do Tailwind Tribes Worth Your Time?
First, we have to understand how Tailwind tribes differ from group boards on Pinterest.
When you save your pins to Tailwind tribes, you're not, in fact, holding them to any Pinterest boards, but you're sharing your pins in groups of creators who joined tribes depending on the niche or topic.
On the other hand, When you save an image to a group board on Pinterest, it is pinned directly on Pinterest.
The second difference to mention here is that tailing tribes can allow tribe owners to track reciprocation.
And most of the tribes require no less than one repins for every pin you submit. The Tailwind tribe scheme also gives you tools to track how much you have alternated yourself. Therefore, it gives you the chance to keep a healthy sense of balance between promoting your content and content creation on Pinterest.
Are Tailwind Tribes Influential?
Tailwind tribes take your time, and they can also be expensive if you decide to upgrade for extra tribes more than the five tribes included in each Tailwind paid account. 
People have different kinds of experiences with tribes. And it mainly depends on the niche and the tribes themselves because they have other bloggers' communities. Some communities are very active. But some tribes are pretty much dead.
Nevertheless, in some tribes, you will see many activities every day. Accordingly, before you join tribes, you should check their overall engagement rates. You can also join or leave tribes later on if you find that some are not full of life and not helping you get a higher reach rate on Pinterest.
Consequently, once you start promoting in tribes, you will begin to accumulate those statistics. However, it will not show results from day one, but you will start to see which tribes work best for you over time.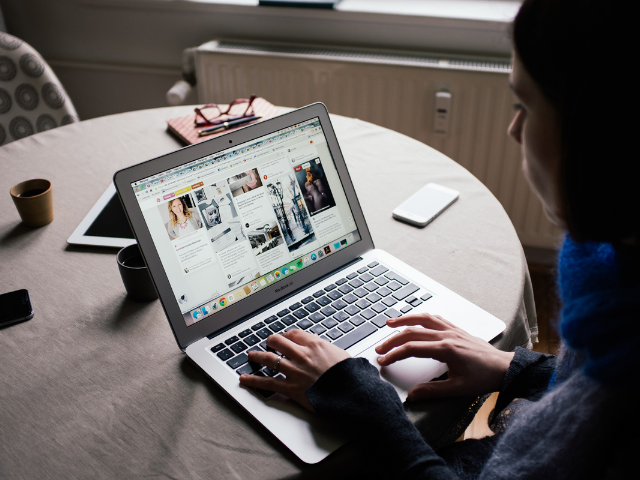 Final Words On The Question, What Is The Tailwind App?
By the end of this article, I hope you figured out the answer to the question, what is the Tailwind app, and some of its tools and tricks. 
Keep in mind that you should not spend any money on something you are not ready to use. Pinterest and Tailwind are for growing and diversifying your blog or eCommerce store's traffic. Consequently, you must always approach social media platforms with a focus on making organic traffic first.
Disclaimer:
Please note, this review has been researched with information and/or testimonials that are available online in the public domain as well as my personal experience as a member. Any recommendations and/or conclusions are strictly opinions and may not apply to, or agree with, all persons or situations. See full disclaimer for more info.

This page includes affiliate links. Please be aware we only promote advertising from companies that we feel we can legitimately recommend to our readers. Please see our Affiliate Disclosure for further information.