Are dropshipping courses worth it? Yes, the courses are worth it if you invest in the right coaches who thrive in the genuine dropship business and can prove it.
The dropshipping courses should also have frequent live mentorship sessions where you can ask inquiries to the coach personally. Although there are many dropshipping courses out there, many are outdated. After all, dropshipping is a business model that continuously changes tactics and demands to prevail.
Your goal is to earn money with your dropshipping business. You're not out to reinvent the wheel. But you'll make common dropshipping mistakes if you don't comprehend the business model or the concept behind it.
Investing in dropshipping courses puts you up to winning right out of the gate.
Therefore, learn from somebody who has achieved financial success with the dropshipping business model. A coach who shares value and he will hold you accountable and help you troubleshoot problems before they cost you a ton of time and cash.
If you make mistakes, it's straightforward to quickly lose a bunch of money in dropshipping because you depend on paid ads. Facebook and Instagram will charge your daily budget regardless of your conversion rate.
Are Dropshipping Courses Worth It? Yes! But Avoid The Bad "Gurus"
Before you start dropshipping, you will look for courses and find many courses. However, you need to pay attention that in every business model, there are bad and good "gurus," and the question here is, what and who are these gurus?
Entrepreneurs often use the term guru to describe experts with the knowledge, experience, and integrity to offer you a decent course to help you build your business and the best way to earn money. These good gurus actually give you honest expectations and never sell you unreachable dreams.
Now the bad gurus, many of these people, are selling their courses; although they have zero knowledge and experience in the business, they claim they know it better than anyone. Sadly, these courses, most of the time, are costly and not worth your money or time.
How To Tell, Who Is A "Bad Guru" And Who Is A "Good Guru?"
The task of knowing this answer is not easy. However, it is not that complicated, and you need to do your due diligence and categorize those who can back up their claims with different sources. And ask yourself, does this guru has a successful business as he claims? Then you will start different signs in everything they offer to show their real dropshipping experience.
Indeed, as we mentioned before, there are many gurus out there who offer courses, Youtube videos, pieces of advice, and different articles about teaching you dropshipping. 
If you are looking for some trusted Youtubers that truthfully have real experience in dropshipping, then I suggest you watch:
How To Pick The Right Course For You?
After avoiding these bad gurus, there are still many choices and courses out there, and it could be very confusing, and if you are like me, I would just be annoyed to choose because I want to make sure to take advantage of the best course for me!
However, it is good that you are here because merely articles like this one are an excellent way to find the best choice for you through my experience. Also, reading different articles, comments and reviews will help you have a general idea of the best course for you.
However, there are key points that dropshipping courses must support and have specific features to be worth your time and money, and here I mention these features for you:
The content provided by the course should be comprehensive and teach you the basics of e-commerce.
The presence of a support team to help you and answer your inquiries. This is very important, and the guru must provide different ways for everyone to get help anytime and anywhere. Students like you could use email, live chat, social media, or even phone calls to get the help you need.
This course supports mobile phones, computers, and other devices.
This course includes constant updates from time to time to keep you informed of everything new about dropshipping.
You could continue the course program anytime and anywhere you want if you had to stop for real-life problems.
Lifetime access is crucial for me because I love learning at my own pace, and sometimes I want to watch specific videos many times to understand and do every step the correct way.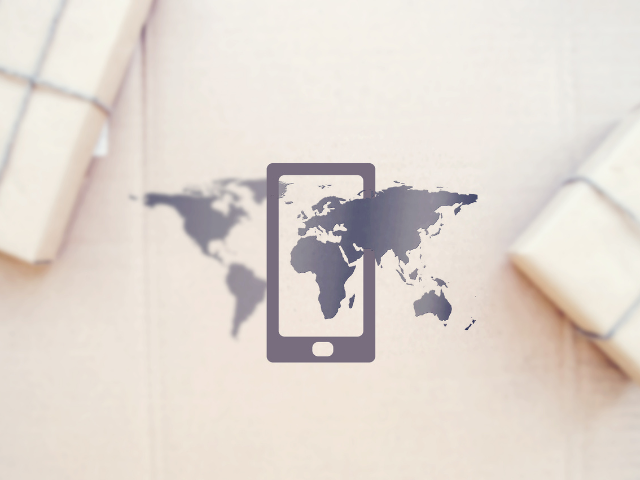 What Skills Should Good Dropshipping Courses Provide You With?
You can find many dropshipping courses on YouTube and some websites. But are dropshipping courses worth it if they don't teach you the skills needed? Of course not! Good dropshipping courses should give you skills that will help you to be superior in dropshipping, and the most important of these skills are:
The skill of advertising through different channels such as Facebook ads, Google ads, Instagram influencers, TikTok ads, email marketing, etc.
The skill of dealing with suppliers and negotiating with them.
Customer service. Customer service is the most critical skill to learn to build a strong brand.
Strong brand-building skills.
Finding the best niche and products.
How to stand out from your competitors in the same niche.
The very basics of building a website.
What Are The Benefits Of Good Dropshipping Courses?
An excellent dropshipping course for me should benefit beginners and skilled sellers. This makes the course valuable for anyone in the short and long term.
They have excellent, knowledgeable customer support.
The course is a beginner-friendly one with a step by step guidance.
Offers a social media group to surround yourself with a dropshippers' community to help each other when needed.
Some courses provide one-on-one calls with the guru, which gives you an advantage in asking questions.
Good courses provide real study cases regularly to provide you the benefit of learning by copying the steps from these cases.
What Are The Best Dropshipping Courses?
Not all online dropshipping courses are worth your money and bring you interest, as we explained before. But without further delays, let's talk about the best courses we found.
Top Free Dropshipping Courses:
Oberlo offers a well-known course in the world of dropshipping, and it is hosted on Shopify now. The Dropshipping 101 course teaches you how to start a dropshipping step by step on how to build a strong brand. The Dropshipping 101 course provides you with the most critical mistakes you can make to avoid.
With a 4.4 rating, with 2,814/76,199 students rating this course, it is one of the best free courses hosted on udemy. If you are looking for one of the best free courses to learn dropshipping, this one is a must-to-watch.
Top Paid Dropshipping Courses:
In the Dropship Lifestyle (DSL) course, you will learn how to build an online store and choose the right niche. This course costs $4,997. But if you master your dropshipping business, you will get your money back and make a profit.
John Yoon is one of the known gurus in the dropshipping world. His course is one of the best-paid courses out there. He also already has a Facebook group with many dropshippers giving his students an advantage to connect with his community.
The Complete Shopify Aliexpress Dropship course enables you to acquire the skills you need to have a successful online business, and at the end of this course, you will discover how to earn up to $100,000 annually. The cost of this course is $21,99.
There is an Ecom Elites Standard course that provides you with enough information about sourcing products to take the hassle out of searching. You will learn how to find suitable suppliers, create Facebook and Google ads, and learn email marketing and social media. You will also get Google SEO training and weekly Q&A sessions. The ecom Elites Standard course costs ($197).
While ecom Elites Ultimate course includes what is included in the ecom Elites Standard course, in addition to Google Shopping ads and sales funnels that will save your effort and time when working for and promoting your product. The ecom Elites Ultimate costs ($297).
With its videos and 87 lectures, the Build a Dropshipping Empire from Scratch course teaches you how to choose the right products and suppliers so your site takes off to build your Dropshipping Empire with the best resources. The cost for this course is $21.99.
Final Thoughts: Are Dropshipping Courses Worth It?
You may search the internet for what can provide you with vital information to start your dropshipping business. You will find free information on Youtube or Google. But you may need more.
In this post, we have mentioned the best courses for dropshipping, and if you are uncertain and wondering, are dropshipping courses worth it? Yes, these courses benefit you greatly if you find a good mentor, as they help you develop your business and achieve profits without making the same mistakes they did when they started.