Are you thinking of Volusion VS Shopify? Sure, why not! Both have managed to build a solid reputation for themselves; both do international shipping, and the two of them excel at post-production steps like marketing and integration.
Volusion VS Shopify isn't a strange song to the typical e-commerce customer's ear. Yet, it's hard to pick a winner! At least, not without comprehensive digestion into the way the two e-commerce giants do business.
Strap up; this will be a long flight!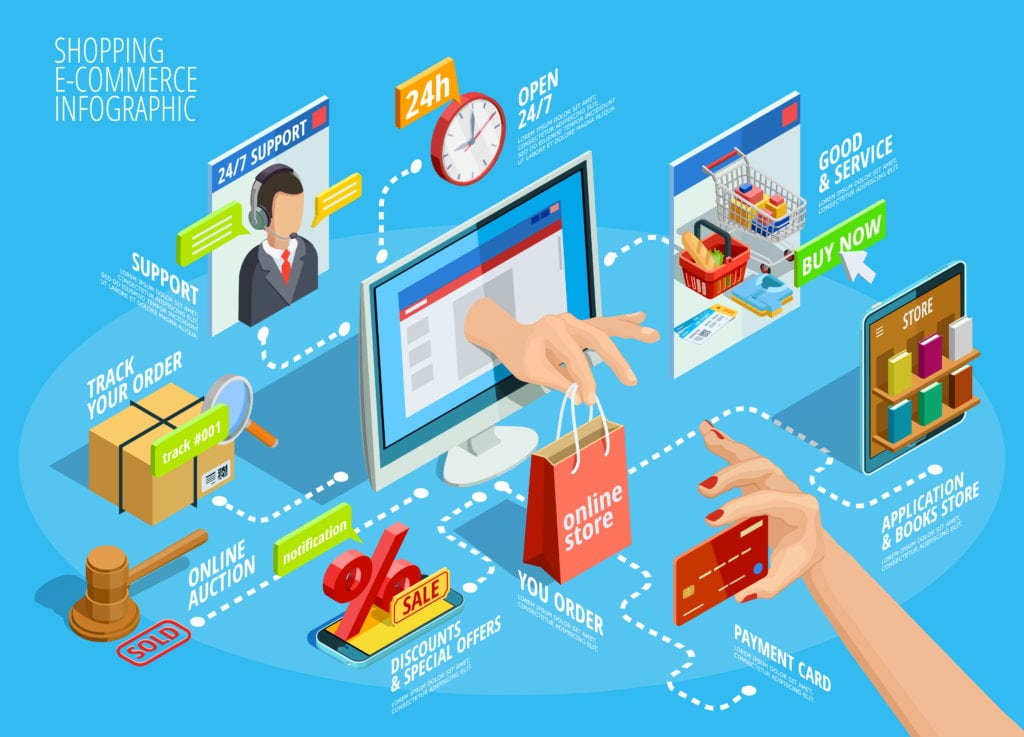 #Pre-Match: Let's Discuss The Game Itself!
A: Why Doing Ecommerce In The First Place?
Doing e-commerce doesn't discriminate against Google Maps' search number (no geo-pinpoints limitations). 
Doing e-commerce is budget-friendly. 
It gives you a way to educate your customers about the product more easily. 
Your cloud-based e-commerce store won't open doors at 9 A.M. and won't flip up the "closed!" sign due to snowstorm (it doesn't pitch about working conditions).
B: Mind-blowing Facts And Statistics You Didn't Know About E-commerce!
Ecommerce is growing at a horrifying-speedy rate and is expected to hit $4.48 trillions by 2021! 
84% of online shoppers choose to ignore making a purchase when suspecting a scamming-activity. 
The best source for inspiration for online shoppers in 2020 is Amazon, after it, search engines, then retailer sites, and finally, social media channels. 
Credit/debit card is the number one preferred payment method in e-commerce, followed by PayPal, visa, gift cart, and Apple wallet. 
Due to COVID-19, 23% of US citizens used e-commerce more frequently, while 25% of Indians used it at lower rates than before.
C: Is E-commerce Safe In 2020?
Nope. It isn't. But, once again, is there such thing as 100% safe!
Getting your products via the internet in 2020 isn't safe. Yet, using the internet itself isn't a risk-free activity!
Nevertheless, it worth noting that some e-commerce sites might be fraudsters-touched. However, they are usually not the big ones (like many falsely proclaim).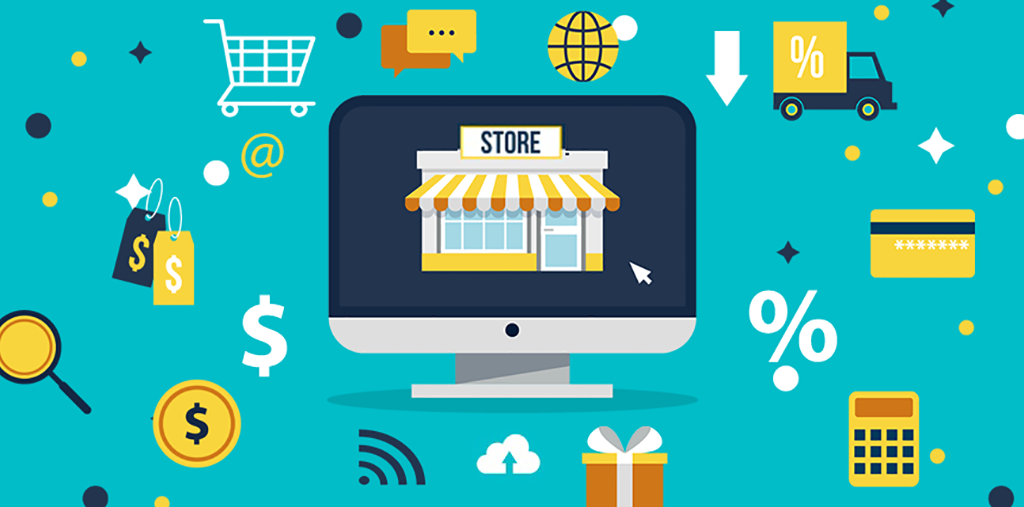 #Warming Up: Let's Familiarize Ourselves With Tonight's Players
This is the "big guy" in the Volusion VS Shopify ping-pong head to head match.
Why is Shopify the "big guy"? Good question!
It will just turn 17 years old next year. 
It operates in 175 countries! 
In 2019, it had near 220 million buyers! 
It has a high average conversion rate (1.5%).
Over 7 thousand businesses use Shopify Plus. 
From its foundation date to this point in time, merchants had spent over 100 million US dollars on it.
That, of course, without counting the tremendous amounts of Google search queries saying, "Is Shopify the best?".
B: The Little Guy "Volusion": A Speedy Introduction
What qualifies Volusion to go in a One-On-One fight with the "big guy"?
Many things!
It has been a part of the industry 5 years before Shopify surfaced. 
It has access to data on 58,097 websites. 
It ranks number 14 in the top 10 million e-commerce websites! 
By 2017, Volusion has had over 30,000 clients and $50 million in yearly revenue.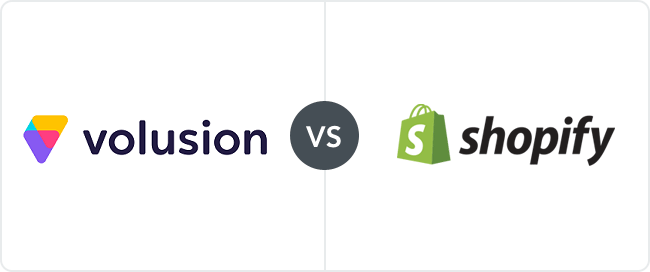 #Part One: The Basics
How much will I pay and, what value will I get from my hard-earned buck are the first two questions anyone will expect to see answers to during a Volusion VS Shopify head to head comparison.
First things first, let's start with the similarities:
Both request payments monthly. 
Both do have a two-week trial period (yippee!). 
Both take $0.00 as transaction fees. 
Both do offer multiple pricing plans according to the flexibility and the freedom in using the service. 
Both are startup-friendly. 
Both do offer 30-days money-back 100% guaranteed.
Shopify Has:
Shopify offers its users five different payment plans scattered on five different freedom levels while doing e-commerce with totally different price tags when jumping plans.
Lite: $9/month. 
Basic Shopify: $29/month. 
Shopify: $79/month. 
Advanced Shopify: $299/month. 
Shopify Plus: $2000/month.
All Shopify plans are equal in that they give you:
Online Store. 
Unlimited Products. 
24/7 Support. 
Sales Channel. 
Manual Order Creation. 
Discount Codes. 
Free SSL Certificates. 
Abandoned Gift Card. 
By leveling up to the Shopify plan (that's the third payment plan!), you will get 5 staff accounts instead of two, along with the ability to have gift cards. Switching plans from Shopify to Advanced Shopify will reward you with extra 10 staff accounts.
Now, let's talk about specific variations you might find in Shopify's plans.
1. In-Person Credit Card Rates
Basically, the higher you level up in payment plans, the lower credit card rates you will receive.
The Basic Shopify plan has 2.9% credit card rates. 
The Shopify plan has 2.6% credit card rates.
The Advanced Shopify plan has 2.4% credit card rates.
2. Transaction Fees When Dealing With A Processor Other Than Shopify
Shopify only supports you when making payments with them; you just accepted additional fees by dealing with other processors. Like in credit card rates, the fees decrease when leveling-up plans.
Basic Shopify plan will require you to pay skyrocketing 2.0% payment fees. 
By jumping to the Shopify plan, you will get an average of 1.0% payment fee. 
Advanced Shopify subscribers will have low 0.5% payment fees.
3. Detailed Report
Detailed Report is one of the many privileges of working with Shopify. Unfortunately, subscribers to Lite and Basic Shopify plans won't be able to access such features.
4. Advanced Reporting
Unlike Shopify's regular reporting, advanced reporting will arm you with more powerful information regarding product insights. Unfortunately, unless you are subscribed to Shopify Advanced, you won't receive advanced reporting.
5. Real-Time Shipping
The good thing with Shopify is that it does offer real-time shipping for its orders-busy customers. The bad thing about Shopify is that it only allows Advanced Shopify subscribers to enjoy real-time shipping.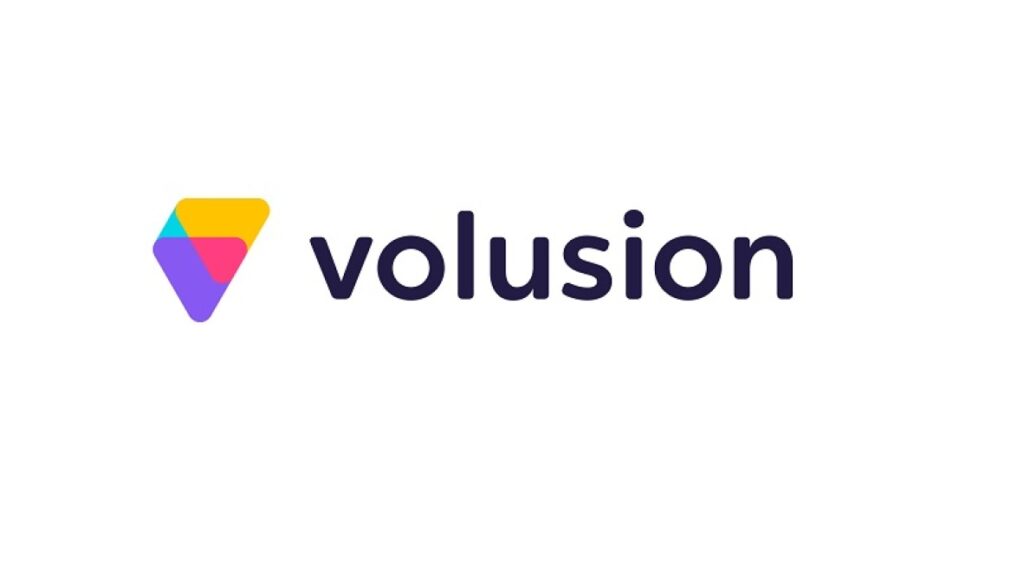 Now let's head to Volusion.
People at Volusion do their best to offer the service to both the starter and the advancer. Volusion has four types of services presented in four dishes holding four different price tags.
Unlike Shopify, Volusion does have annual payments with less cost for those who don't want to worry about payment-ready every 30 days.
Personal Plan: $29 a month or $313.2 a year (about $26.10 a month).
Professional Plan: $79 monthly or $853.2 annually (like $71.10 each month).
Business Plan: $299 every month or $3229.2 every 12 months (i.e. about 269.10 for each month). 
Prime Plan: this is Volusion gifted plan for their loyal advanced customers. Here you decide your custom price by defining your needs from the plan.
All Volusion plans to share:
$0.00 transaction fees. 
The ability to list up to 100 products in the store. 
Unlimited bandwidth. 
Built-in SEO tools. 
The ability to integrate with different social media platforms. 
Secure checkout. 
Securely accepted payments. 
Unlike Shopify, Volusion Personal plan kicks-off with one staff account rather than two (too bad!).
By jumping plans from Personal to Professional in Volusion, you can enjoy:
5 Staff accounts.
The Ability To Add Newsletters. (Shopify allows you to add a newsletter once you've registered with). 
Abandoned cart report. 
CRM. 
Phone Orders. 
The Ability to Import/Export. 
Reviews and ratings.
Volusion Business Plan will give you access to extra features such as:
Up to 15 staff accounts.
The ability to integrate with eBay and Amazon. 
The ability to sell unlimited products in your store. 
Deal of the day. 
One on one setup. 
3rd party getaways. 
3rd party shipping rates.
Advanced reporting. 
Customer loyalty plan. 
Dedicated success team. 
Patch order processing. 
API access.
That, of course, without mentioning the different levels of support you will receive with each plan (check out Volusion VS Shopify: a support system for comprehensive info on that).
Budget-Friendly: Shopify. 
Refund Policy: Tied.
Value for Money: Volusion. 
No Plan-Discrimination for Support: Shopify. 
Trial Period: Tied. 
Scalability in Plans' Price and Value: Tied. 
Number of Accounts Per Plan: Tied. 
Discounts on Annual Payments: Volusion. 
Price Customization According to Needs: Volusion. 
Final Winner: Volusion. 
Volusion Review: 4.1 out of 5.0. 
Shopify Review: 4.0 out of 5.0.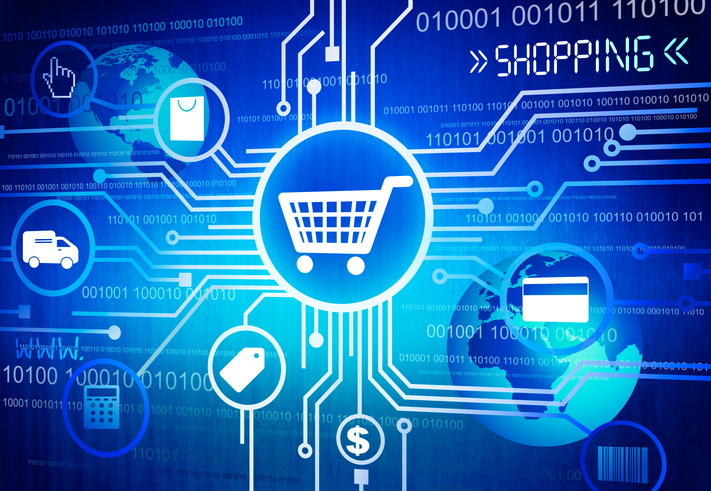 People usually migrate to digital medium when selling for plenty of reasons; searching for comfort can be the most important one.
It is worth saying that both Volusion and Shopify are easy to use when setting up the store and filling it with products. Nevertheless, without taking an in-depth look into both platforms, we can't be able to make a fulfilling judgment.
Can We Describe Shopify Experience As "Easy"?
Yes, we can. Shopify is pretty straightforward and can be an ideal option for first-timers. On Shopify, there is a menu of features on the left once been accessed by the user; it can allow him/her to do full editing to whatever is found on the right part of the screen. It's pretty simple and easy, as a matter of fact!
How Easy Is It For The Starter To Use Volusion?
Although Volusion does share the same menu-style as Shopify, it's kind of hard to get what you want from Volusion without having to go through a series of steps that aren't as easy as that one on Shopify.
Time Needed To Access Editing Tools: Shopify. 
Easiness To Navigate Through The Main Page: Shopify. 
Learning Ladder Needed: Shopify. 
Non-Technical Starter Support: Tied. 
Final Winner: Shopify.
Shopify Ease Of Use Review: 4.4 out of 5.0.
Volusion Ease Of Use Review: 4.1 out of 5.0.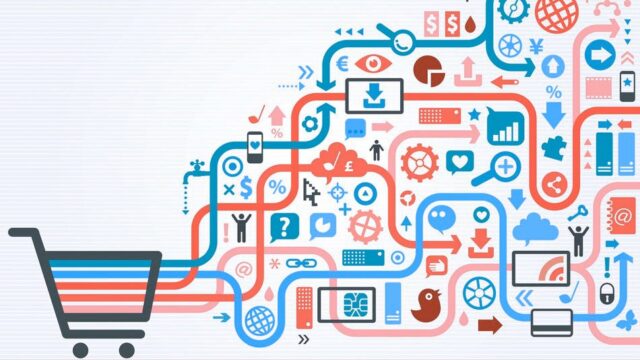 ROUND THREE: Volusion VS Shopify: Safety Of The Environment In Trading Goods And Past Associations With Scam Incidents
When talking about the platform itself, both are secure. Nevertheless, the e-commerce field's security issues usually don't arise from platform-related reasons but rather user-generated ones. How so? Let's explain. Shall we!
If platform A and Platform B both have had tied-security measures, unlike platform A, platform B has had dishonest members (i.e., scammers), it would be safer to do e-commerce in platform B. However, they both share similar security guidelines.
Now let's transform that concept into our Volusion VS Shopify head to head match here to see how things fit in. Both Volusion and Shopify save no penny in ensuring that their users have a secure environment when trading goods online.
But – and this is a big but – Shopify has:
Way more users (both buyers and sellers) than Volusion. 
Way more popularity than Volusion (remember it's the "big guy" in tonight's match).
A cheaper starting plan than Volusion (see pricing plans). Shopify starts with $9 a month, which can be a doable-price for everyone. 
All that – and more – increases the chance of finding scammers within the Shopify environment than within Volusion's. It's no wonder why a lot of people ask is Shopify a scam or not.
Also, the number of reported – and confirmed – scamming incidents on Shopify is way higher than that of Volusion.
The Security Of The Platform Itself: Tied. 
The Possibility Of Finding Scammers: Volusion. 
The Number Of Past Scamming Incidents: Volusion. 
Final Winner: Volusion. 
Volusion Review: 4.8 out of 5.0.
Shopify Review: 3.9 out of 5.0.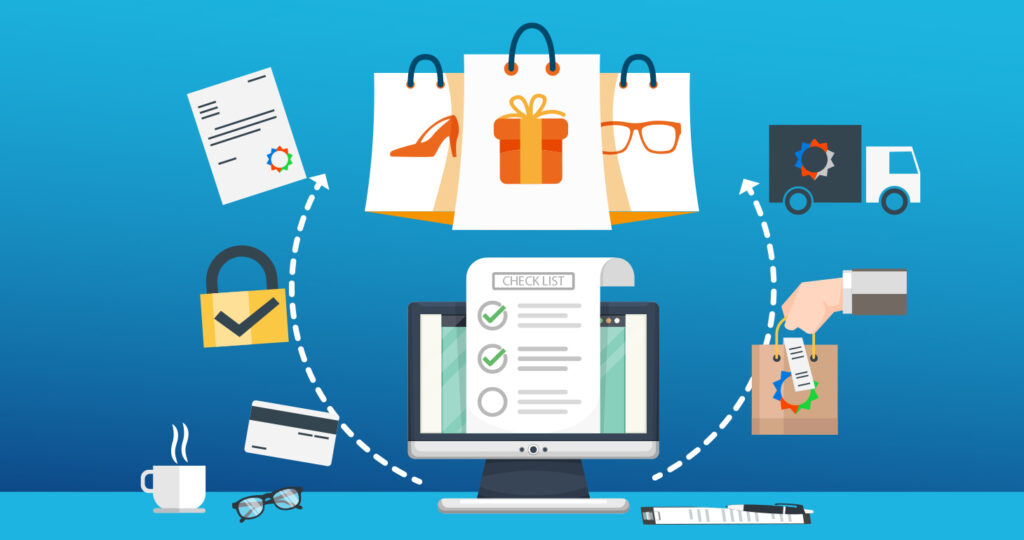 #Part Two: Digging Deeper: Extras And Aesthetics
Both e-commerce giant platforms prioritize appealing and focus on giving the user an eye-friendly store that's well-looking enough to drive sales.
Since you are comparing Volusion VS Shopify, you should be aware that both have hundreds of free and paid templates the customer can use to better-decorate his/her store.
This article will be comparing Volusion VS Shopify in the templates area in three points of comparison.
A. Quality
After all, that's what templates are all about. Right? Without a top-quality layout, your store won't have a big chance to stand among the crowd. Both e-commerce platforms have realized that, and the high-quality of both of their store-outfits reflects that.
From the appealing alone, you can't tell if it's a Shopify template or a Volusion template since both offer nearly the same quality and top-end eye-hooking look. So, this is a tie. But, we still do have two points to go through.
B. Diversity
By diversity, we mean; the scattering of templates among different categories to suit different personalities. In that, we do have a clear winner. That's Shopify!
Shopify, not only that it has plenty of templates more than Volusion (more than 1,100 themes) scattered among different categories like:
Fashion (more than 305 themes).
Shopping (more than 245 themes). 
Health And Beauty (more than 99 themes).
Miscellaneous (more than 75 themes). 
Technology (more than 67 themes).
Entertainment (more than 49 themes). 
Other industries in Shopify include toys and games, sports and recreation, home and garden, furniture, food and drink, jewelry and accessories, art, and photography. Is Shopify the best or what?
Volusion, on the other hand, only gives you 11 free templates plus 34 paid ones that don't even live up to the Volusion VS Shopify comparison. Neither does it give the company space for categorization.
Besides that, the freedom in editing/personalizing that you can perform to Shopify's template is way far than that in Volusion.
Add to that:
Shopify allows you to upload (up to 50 MB in size) theme to your store. 
Shopify gives you at least three options to choose from in each theme (for example, modern, vintage, or fashion).
C. Pricing
Both platforms do have free templates and paid ones. The difference between Volusion VS Shopify lies in two areas here:
The number of free templates: Like Volusion, Shopify has only 11 free themes. So, there is no winner here! 
The pricing of paid templates: This is where the difference between the two e-commerce platforms go huge! 
It's tough to find a well-dressed layout on Volusion under the price of $180. Shopify, on the other hand, has prices spread all over the place and qualities that beg to disagree with the few-bucks associated with it.
Quality Of Templates: Tied. 
Personalization Touch: Shopify. 
The Number Of Templates Per Category: Shopify. 
The Number Of Free Templates: Tied. 
Price Tag Of Paid Templates: Shopify. 
Final Winner: Shopify. 
Shopify Templates Review: 4.2 out of 5.0.
Volusion Templates Review: 3.9 out of 5.0.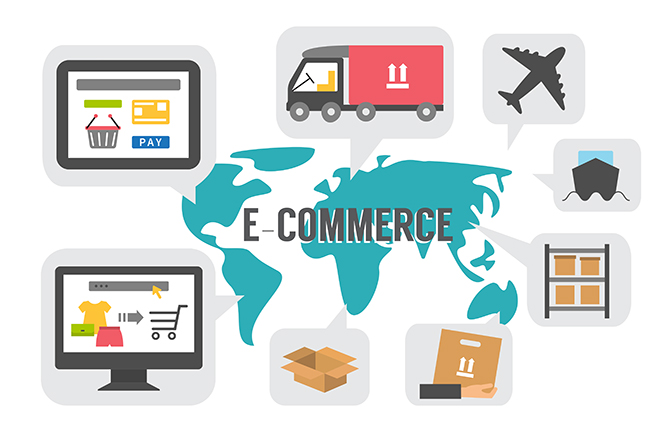 #Part Three: Product & Service
By app store, we mean everything from the 3rd party extensions and tools in the two platforms. These are your power-ups while building an online store. Without them, your store will lack the functionality it needs to do what it is supposed to do thoroughly.
Both platforms do have plenty of 3rd party and platform-own-made apps that can strengthen your e-commerce store. But – there is always a but – due to its high load of traffic, significantly-big customer base, and extremely-huge popularity, Shopify excels with an app store that perfectly has it all.
The easiness of use and an extreme load of features made Shopify an optimal land for 3rd party developers to place-in their tools.
Although it has a decent marketplace, in terms of the number of apps and well-reputation of the tool-maker, Shopify wins (more than 4,200 apps)! By a big difference in the number of apps and the diversity of apps between a wide range of categories.
Regarding app prices, it's hard to tell which e-commerce platform provides extensions with light-weight prices and top-end quality since it's not the platform but the 3rd party vendor with the upper hand when it comes to pricing. So, we will call this (app pricing) a tie.
However, since Shopify has more apps in its marketplace than Volusion, the possibility of finding a free app in Shopify's marketplace is way better than that in Volusion's. So, Shopify wins this comparison point, and it looks like it wins the whole round as well!
The Number Of 3rd Party Apps: Shopify. 
The Free 3rd Party Apps: Shopify. 
Price Tags For The Paid 3rd Party Apps: Tied.
The Quality Of The Extensions: Tied. 
The Reputation Of The Tool-Provider: Shopify. 
The Categorization Of Tools: Shopify. 
Final Winner: Shopify. 
Shopify App Store Review: 4.5 out of 5.0.
Volusion App Store Review: 4.2 out of 5.0.
#Part Four: Marketing
Your store should be SEO-ready since you don't need to target only the users of e-commerce platforms but also those non-e-commerce potential customers who rely on Google and other search engines when shopping online.
Luckily, both Volusion and Shopify understand the increasing demand for an SEO-friendly environment on the vendors' side.
On both platforms, you will be able to:
Modify and prepare an SEO-friendly meta-discerption. 
Add well-ranking alt-texts to your page. 
Change page URL to a more SEO-likely one.
It's fair to call this round a tie.
Volusion And Shopify SEO Review: 4.6 out of 5.0.
ROUND SEVEN: Volusion VS Shopify: Getting Traffic And Gaining Customers
It's no surprise that e-commerce platforms are trying so hard to excel at marketing and provide the user with an all-in-one solution cause, after all, what's the point of selling if the product stays glued to the shelf.
When it comes to gaining more customers to your store faster, there are plenty of reasons why Shopify excels more than Volusion:
1. Popularity
Since it's a medium filled with users (both buyers and sellers), your chances of finding a customer for your Shopify store are way higher than finding a customer for your Volusion store.
2. Newsletters
If you read "how to start a Shopify store?" then you must have realized how easy it is to imped a newsletter in your Shopify store – A feature that is sadly missed in the Volusion platform. Newsletters are a considerable advantage when it comes to digitally-marketing a product/service.
And, when armed with a lengthy mailing list, it's hard not to get attention.
3. App Store
Shopify crowded app store is yet another why in its whys list when it comes to gaining more customers. Unlike Volusion, the Shopify app store is filled with marketing tools that ease the process of spreading the word for your product/service.
More Potentiality Of Getting Customers: Shopify. 
Ability To Add Newsletters: Shopify. 
The Number Of Marketing Tools: Shopify. 
Final Winner: Shopify. 
Shopify Customer Gaining Review: 4.5 out of 5.0.
Volusion Customer Gaining Review: 3.5 out of 5.0.
#Part Five: Payments
ROUND EIGHT: Volusion VS Shopify: Payment Getaways
Shopify wins this round too. Why is that? For many reasons:
Integrations For Payment Gateways
These integrations are tools that facilitate/process credit card info for you. They ease the process of money transferring between the two e-met parties. Both Volusion and Shopify allow such 3rd party extensions.
Nevertheless, Volusion has only three of those, which are:
Stripe.
Authorize.net. 
PayPal.
Shopify, on the other hand, has plenty (over 100 different payment gateways).
And since each different 3rd party tool has registrations and limitations towards specific countries, the presence of many payment gateways will give your worldwide customer – or potential customer – a basket full of options to choose from.
Only those in the US can pay via any one of the payment gateways available for Volusion. Shopify payment gateways options are available for over 25 different countries.
Support Of Payment Integrations: Tied. 
Optionality In Payment Gateways: Shopify. 
Geographical Range: Shopify. 
Final Winner: Shopify. 
Shopify Payment Gateways Review: 4.7 out of 5.0.
Volusion Payment Gateways Review: 3.0 out of 5.0.
ROUND NINE: Volusion VS Shopify: Dropshipping
What is dropshipping? You might be wondering. Dropshipping is the ability to use the platform's physical store to save your products until a customer – or customers – buys it.
Luckily, both platforms support dropshipping. However, Volusion only has one integration that can allow the user to do dropshipping. It's called Inventory Source. Shopify, on the other hand, due to its huge marketplace, has plenty of apps and integrations that you can use to physically-store your product, which gives you more freedom to choose who to deal with and under which terms.
Support Of Dropshipping: Tied. 
The Number Of Apps/Integrations For Dropshipping: Shopify. 
Final Winner: Shopify. 
Shopify Dropshipping Review: 4.0 out of 5.0.
Volusion Dropshipping Review: 3.1 out of 5.0.
#Part Six: Others
PRE-FINALLY: Volusion VS Shopify: Point Of Sale Options
Both platforms give the user the capacity to physically-deliver items regardless of geographical limitations. This is a great feature to have in both Shopify and Volusion if you sell physical items (t-shirts, for example) in your store.
Both Shopify and Volusion point of sale offerings are trusted and fully-working. And both give you the chance to deliver on a worldwide scale.
However, the one thing missing in Volusion is the possibility to provide a point of sale offering for in-person. In Volusion – unlike Shopify – you can only offer a point of sale offerings to e-commerce merchants.
So, that's an extra point for Shopify this round.
Trusted Point Of Sale Offering: Tied. 
Worldwide Point Of Sale Offering: Tied. 
In-Person Point Of Sale Processing: Shopify. 
Final Winner: Shopify. 
Shopify Point Of Sale Review: 4.3 out of 5.0.
Volusion Point Of Sale Review: 3.6 out of 5.0.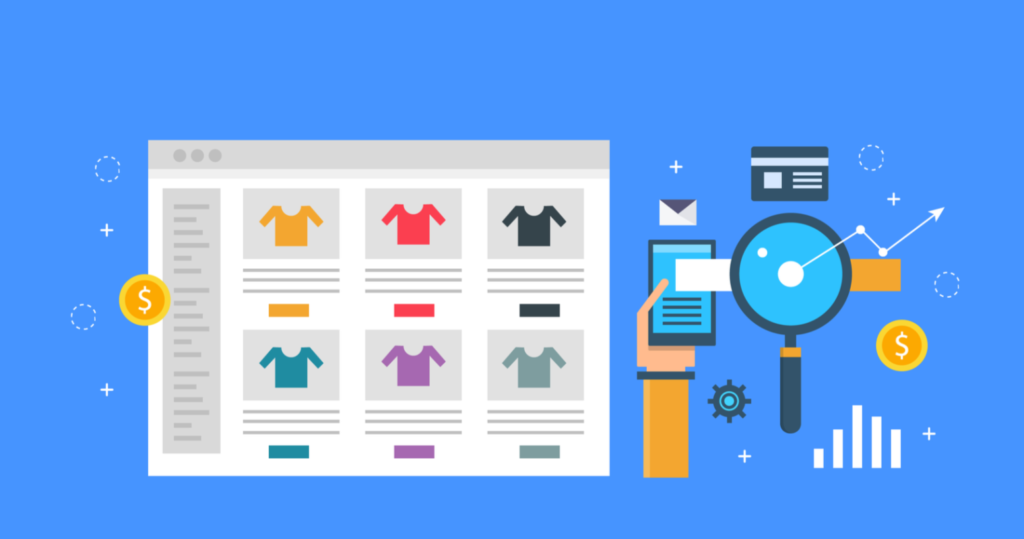 THE END GAME: Volusion VS Shopify: Support System
Volusion VS Shopify head to head has reached its end, and it's time for us to discuss the "big issue." Yup, I am talking about customer support.
The Good About Shopify Customer Support:
Shopify has three ways in which you can address your issues to be heard companywide.
Email. 
Phone. 
Live Chat Bubble. 
Shopify's significant advantage in supporting (like we addressed earlier in Volusion VS Shopify: pricing) is that it gives all its customers 24/7 support regardless of how big the buck they paid. Response rates are generally fast and pretty fulfilling.
Flaws In Shopify Support
Shopify major red flags when it comes to the supporting system are:
Shopify's customer support staff isn't technically-ready meaning; if you ran out into some coding-related problem, you might want to search for answers elsewhere. 
Customer support staff might request you to manually-search for solutions in the Shopify help center before asking for help. This might be a time-consuming activity. 
How does Volusion handle support with different plans?
Subscribers to Volusion Personal Plan can access support via two ways:
Explanatory articles found on Volusion Help Center. 
Live to chat with customer support staff.
Members of Volusion Professional, in addition to their access to the previous support plans, they can schedule a call with Volusion support staff to agree on a suitable time to address issues.
As for Volusion business customers, their extra paid bucks also prioritized receiving speedy help. Unlike other Volusion customers, Business members can:
Call customer support to address issues without scheduling.
Receive responses on chat support faster.
Volusion doesn't offer their support service via email; some might see this as a problem, yet, the company says they prefer to add a personalization factor when it comes to supporting. That's why they avoid indirect support methods.
One of the great things in Volusion is that you can still receive support even after being done with the phone call. This is a lovely touch from their side when you will mostly need extra support. 
Priority In Support Regardless of Plan: Shopify. 
Email Support: Shopify. 
Chat Bubble Support: Tied. 
Scheduled Calls: Tied. 
On-Time Respond Via Phone: Volusion. 
Personalized Support: Volusion. 
Keeping Up With The Issuer Post-Support: Volusion. 
Coding-Related Support: None. 
Final Winner: Volusion. 
Volusion Review: 4.7 out of 5.0.
Shopify Review: 4.6 out of 5.0.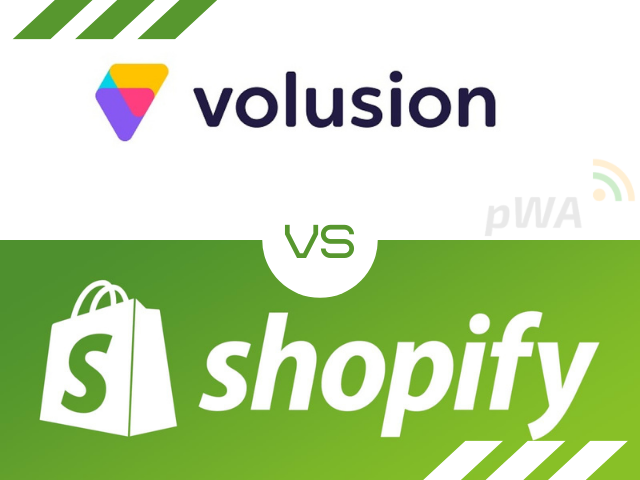 #The Results Board – Volusion VS Shopify: The Jury Has Reached A Verdict!
Volusion wins in pricing, security, and support. They are major comparison pinpoint in the Volusion VS Shopify ping-pong match. But still, Shopify is more straightforward, better for marketing opportunities, better for store-decorating, filled with more in-store life-spreading apps. Shopify has better dropshipping, way more payment gateways, and better point of scale offerings.
I see a clear winner. Do you see it?