How to start my own t-shirt business? This question was the first thing I've learned once I heard about the 3D Printing industry. I expected rapid future growth and saw a market opportunity, as always, my expectations never failed me.
Print on demand (POD) is a business that is rapidly growing so many opportunities to make money without little to no effort at all, especially with print on demand companies that made it so easy for sellers to sell their prints. Art. Graphics with the least effort possible. Therefore, after going through the process myself and using different methods, I want today to answer the same question that I asked myself years ago. It will a long post, so stay tuned and learn as much as possible!
Before we answered the question and learned how to start my own business, I went through some in-depth information, such as knowing the basics of this business. So, let's begin with understanding what the T-shirt business is.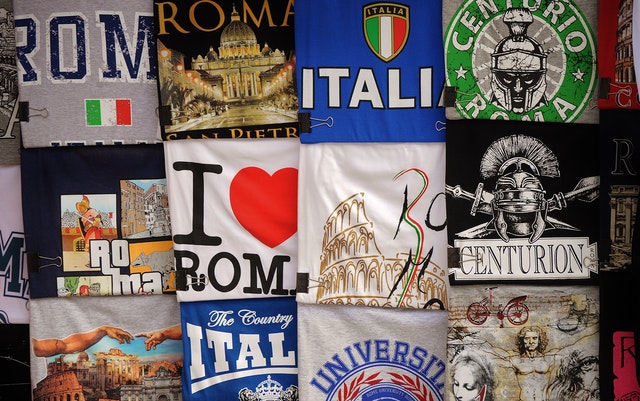 What Is The T-Shirt Business? 
T-shirt business is actually a small part of a bigger one that is called print on demand. Yes, it might seem overwhelming at the start, but let's take a moment and explain what I mean. The idea of this business is to print your graphic design, art, or any idea that is digital into basically any product you can think of! Yes. Any product. However, some products made it to the top list simply because it is "on high demand" by customers around the world such as T-shirts, Hoodies, V-neck, Other apparel, Mugs, Canvas, Pillows, Pets' Clothes, and many others.
One of the high demand products is T-shirts! In the T-shirt business, you will design your T-shirt graphic art, produce it using your own printers or using POD companies, and sell it globally without leaving your home's comfort. In other words, you could run a textile factory in China while sitting in the US enjoying a coffee, sounds impressive, isn't it?
But, there is more to that than it looks! The T-shirt business is a fantastic way to make money online. However, it needs a lot of work, effort, and learning new skills when you begin to be able to build your passive income through this business.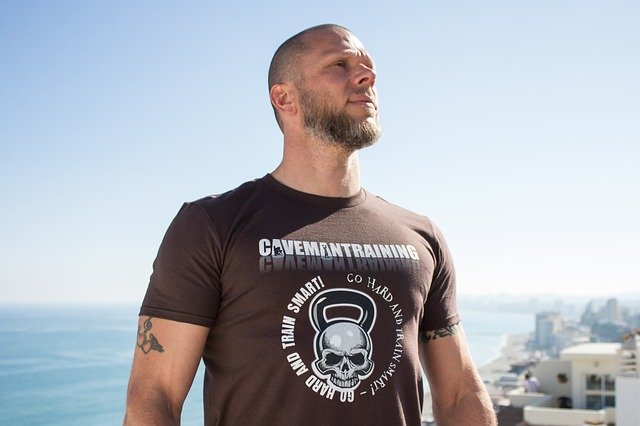 Is T-Shirt Business Profitable?
What's good about a T-shirt business is that it's not linked to a specific age, gender, or place everybody wants to buy at least one T-shirt, if you got the honor to serve them all, promising results should be expected. The answer is YES. In fact, more and more sellers are making 6 to 7 figures every year without even working more than several hours a week. It might look unmanageable, but it is possible and doable, and everyone can achieve that, but after putting so much work and effort at the start.
However, it is difficult to tell you how much you are going to earn from this business as it depends on many factors. It is still a magnificent way to start without investing a penny. You can do that by learning 3 essential skills (Research, Design, Marketing), after that you can create your FREE account on different platforms such as Merch by Amazon, Redbubble, TeePublic, etc. Yes, they are totally free, you just upload your artwork, and with excellent research and marketing, you can earn money without investing.
After earning enough money from these websites, you can now scale your business even more by creating your own website that sells T-shirts and possibly other products such as Mugs and other apparel products. That way, you can make even more money with good paid marketing methods such as Facebook ads and Google Ads.
Nevertheless, before you commence this journey, you must know some things about the T-shirt business. With the information below, you can build a comprehensive answer to the question, how to start my own t-shirt business?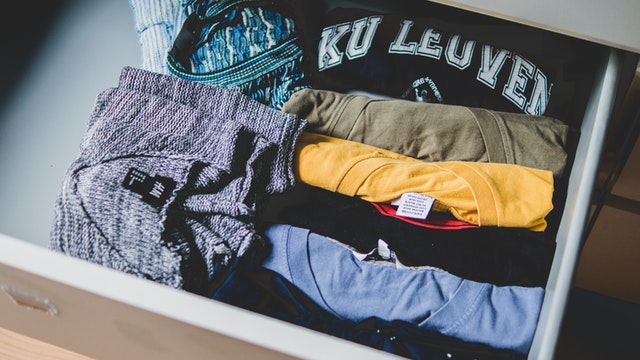 What Do You Need To Know Before Starting A T-shirt Business!
Before you ask the question, how to start my own T-shirt business? You need to be aware that many people ask the same question just as you did. So, the competition should be expected and a tough one too. To strive in such competition, you need to be aware of the competitors you are facing and distinguish yourself from them by having a unique brand that shows pure creativity with fantastic artwork and designs.
You also need to be specific about who you are serving, which means you have to understand your target audience. Choosing the right niche is also a vital part of the business, which most entrepreneurs forget about, and it needs to be approached carefully. Mistakes in the design are slightly less effective than any early mistake you make in the business, like choosing a highly crowded and competitive market.
Choosing the inappropriate niche will be very hard to correct once you scale your business. No one was there to guide me when I was learning how to start my own t-shirt business. I've learned my lesson the hard way; hopefully, you don't have to. Therefore, you must be careful with your start and study your market, niche, and audience really good. To sum it up:
You need to 

pick a specific niche

 for your websites, such as dogs, cats, and Llama. (You can work on different niches in sites mentioned above such as Merch by Amazon, Redbubble, Teepublic, Etsy).

You must study and understand your 

targeted audience and their needs

. You can't show a dog lover a dancing cat design! They love dogs, not cats!

High-quality designs, unique artwork, and graphic designs are vital

 to compete against your rivals.

Learn new skills, such as research, marketing, designing, etc.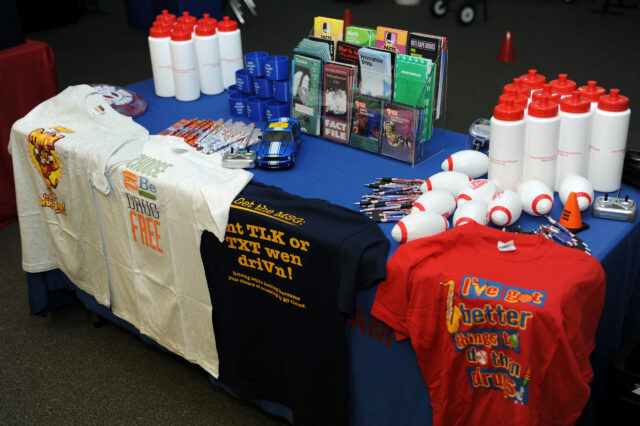 How To Start My Own T-Shirt Business? The Complete Guide
Starting your T-shirt business needs your commitment and the will to learn new skills. The following are our guides on how to start my own T-shirt business! So, grab a cup of coffee and enjoy reading and learning.
#1 Do The Designing Or Hire An Expert Designer! 
Although we love the game of crafting ideas and encouraging the unique ones, you need to remember that you are serving "people with different interests." These people are your audience who eventually decide the best idea you can use for your next design. Sometimes you have to let go of your own great idea if it meant pleasing your customers.
I've learned how to start my own t-shirt business by sketching ideas and testing them. It would've been tough for me to succeed in the T-shirt industry without understanding my audience and their needs. 
There are various means in which you can test your ideas, and you may show it to a friend, a relative, or publish it on social media, after doing so, it won't be hard to know which idea your customers are settling with. Also, you can always ask your followers by showing them different approaches for different artwork. Believe me; they love to tell you what they need, just listen to them.
If you cannot satisfy their needs with unique artwork or lack this skill, you can always hire freelancers who can do such a job at a reasonable price for both of you. You can locate them on websites such as Fiverr and Upwork.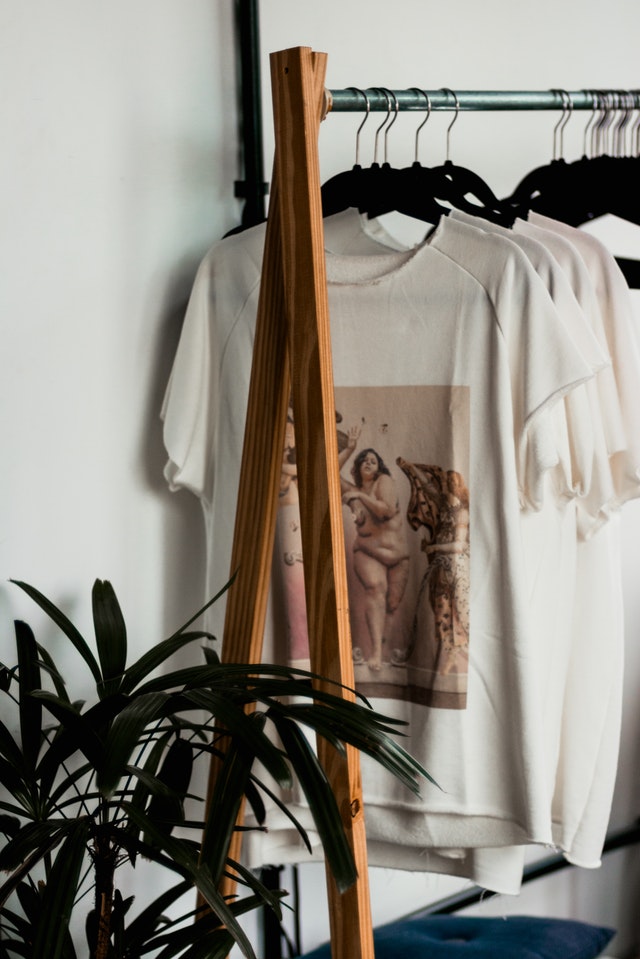 #2 Sourcing The Product 
Designs can't be sold that easily (unless your targeted audience wants digital products); products, on the other hand, can be sold efficiently if you know what you are doing. The process of implementation of ideas to real-world products is what we mean by sourcing. There are many ways to source your products, and they include wholesale, custom manufactured, drop shipping, and print on demand.
I suggest print on demand as a sourcing method. I wouldn't learn how to start my own T-shirt business if such technology wasn't available. It provides you and all sellers with a fantastic opportunity to make money without any investing. These websites require you only to upload unique designs, and they do the rest of the job for you from printing, customer service, hosting your virtual store, and shipping.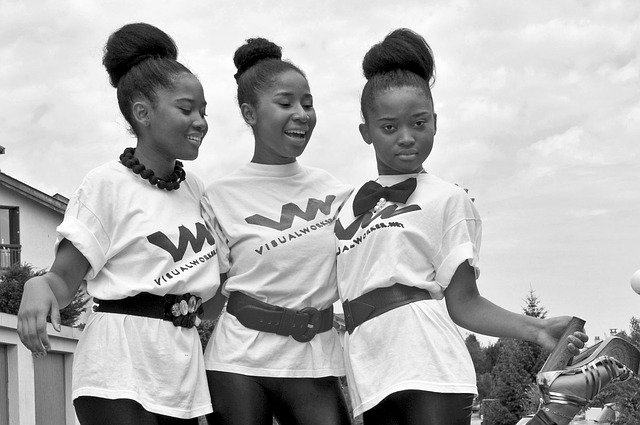 #3 Printing Your T-shirt
Print-on-demand companies like Printful, Printify, Teelaunch, T-pop, and others allow you to have a hard copy of your design whenever a customer orders it. Then charges you for the number of orders. In other words, you don't have to pay anything upfront.
Suppose your business succeeded, and you want to scale it. In that case, you can simply do that from the same company you are dealing with. If your company allows local delivery, only here are good alternatives you can try.
Scale: Worldwide. 
Delivery Time: Two to Three Weeks. 
Cost: Free. 
Scale: Worldwide. 
Delivery Time: Two to seven business days. 
Cost: Depend on destination.
Scale: Worldwide. 
Delivery Time: Up to seven days. 
Cost: Starting from 3.99$.
Scale: Worldwide. 
Delivery Time: 4 to 15 days. 
Cost: 5.95 dollars per item. 
Scale: Worldwide.
Delivery Time: 3 to 5 business days.
Cost: Depend on destination.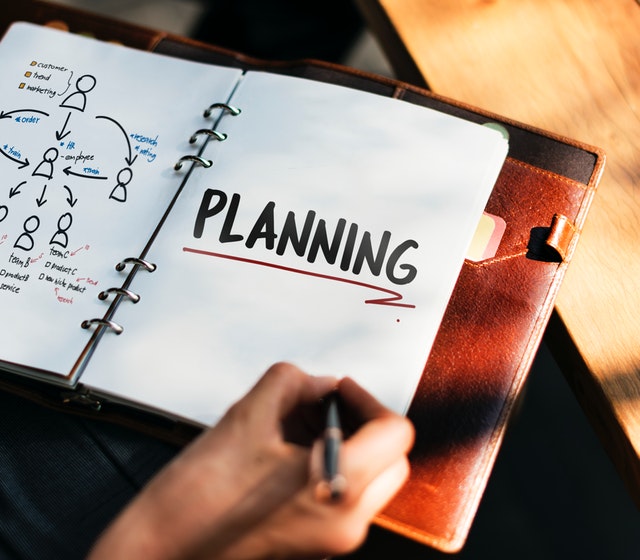 #4 Market Research
It would be reckless to start promoting and marketing without running a check on your competitors, their products, the methods they use to promote them, and their results. Also, market research will give you a better understanding of your customers and what they need.
#5 Establishing Online Presence 
Your customer foundation (on social media) is vital to your success, but to level up in the game. Sometimes customer acquisition should be from the outside, and you need to let the world know that your business exists. You need to market your designs and back them with original photos of the product in what we call mockups. 
Today more than one billion users use social media sites like Facebook, Instagram, Twitter, and Pinterest. Such crowded platforms will give you the ideal environment for your business to go viral. Therefore, start early building your social media profiles and earn as many followers as you can. It is not an easy task, but once you have followers that trust you and your products, your business will grow by time rapidly.
#6 Open Your Store
A unique design is always an opportunity for success in the T-shirt business, but success shouldn't drive you to stick with only one idea. If you fall for designing like me, you should've your special place, "An Online Museum," if you prefer to call it.
Sites like Shopify, Wix, Volusion, Ecwid, or Etsy could be a perfect place to start from your own store. You can have your designing library, which can be customized the way that suits you. Some print-on-demand companies like Printify or Printful offer integration options with these sites, which gives better and faster results.
However, you can always begin this business by opening a store within websites such as Redbubble, merch by Amazon, etc. As we mentioned before, these websites are a great way to start selling your designs without investment. But after earning some money, YOU must open your own site (store) on platforms such as Shopify.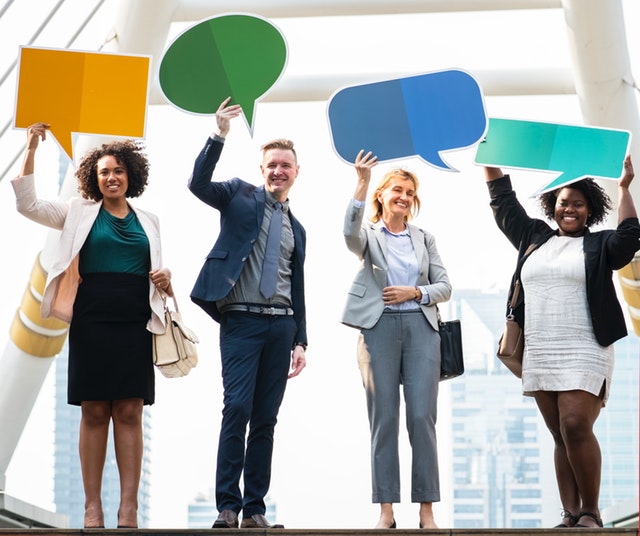 Printing Options To Print Your T-shirts
You are asking questions like how yo start my own T-Shirt business? It is an excellent start for you. However, you must understand that there is more in this business than just a few words to answer this question. Most print-on-demand companies generally offer three options for printing. You can pick from them depending on your product's type, the desired quality, the available budget, and the level your business reached.
But, if you decided to work with websites such as Merch by Amazon, TeePublic, Redbubble, etc. You don't have to trouble yourself about this as they use the best method for you.
#1 Direct To Garment
If your business is in its first stage, this will be a good option for you, although the technique used here might require some time compared to other methods, it's still effective and cheap.
What's good about this method is its simplicity. The designs get downloaded to the main computer. From there, with the help of a specialized printer and special water-based ink, they get printed to one of the many t-shirts the company offers. The shipping follows depending on the provider you decided to work with.
?Use it if you are looking for:
This one is a beginner-friendly. It would be the ideal option if you are just getting your foot on this business and don't want to risk capital on unknown results. 
This should be your go-to method if your used design requires every detail to appear to be wholly understood or to fulfill it's desired purpose or idea. Examples of detailed designs could include a maze shape or a haircut style. 
?Skip it if you are looking for:
Dark colors tend to be grainy or less vibrant when using direct to garment. We advise using heat transfer for your next batman logo. 
Unfortunately, due to using ink in its production, it would be tough to get full colors using this method, the colors we had been mostly delicate and soft, of course, wouldn't cause a problem if your intended design was meant to look so. Still, it would limit your options in the long run.
#2 Heat Transfer
This option is suitable for colored images, and your design image will be placed on a heat transfer paper and then placed into your t-shirt. This will allow the image to melt in the clothe and fits like one piece.
?Use it if you are looking for:
In terms of visualization and graphics, heat transfer deserves an A. Heat transfer method prints an identical image of your design without losing the gradient of the color and the overall resolution.
The software used allows you to alter your design post-production, which could be helpful if you haven't yet settled on a specific design. Or if feedback from your customers opened your mind to some alterations.
?Skip it if you are looking for:
Heat transfer is an excellent method for one or two pieces, but with more orders, you will pay relatively more than other methods and have to wait a long time too. We recommend the garment directly as it will allow you to print the same number of T-shirts with less cost and less time.
The technique gives terrific color results in the short run, but you shouldn't trust it in the long term as it's susceptible to fading with washing.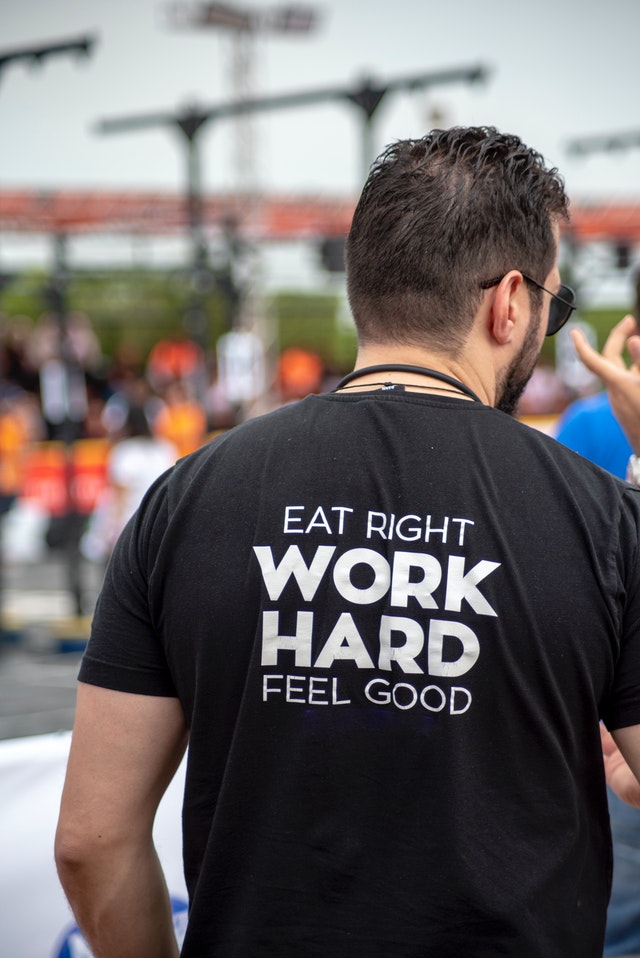 #3 Screen Printing
Screen printing or silkscreen printing is a relatively new method. It has it's own pros and cons if you are taking your first steps in the T-shirt business we wouldn't recommend it. However, you should put it in mind if the business succeeds or for future use purposes.
?Use it if you are looking for:
This method gives you the best quality results so far compared to other sourcing methods. The colors will be more energetic and look natural; they will also last longer. 
With almost 200 t-shirts printed per hour, it's so difficult to find a better offer. This is ideal for large business owners serving hundreds of customers and seeking to satisfy them by faster processing and shipping time frame. 
?Skip it if you are looking for:
The technique is sophisticated and hard; thus, it's challenging to find a company that will agree to print you less than 20 T-shirts. 
Due to the high-end equipment used and the chemical involved in the process, you shouldn't expect prices to be lower than the previous methods, which we don't advise if you are a small business owner.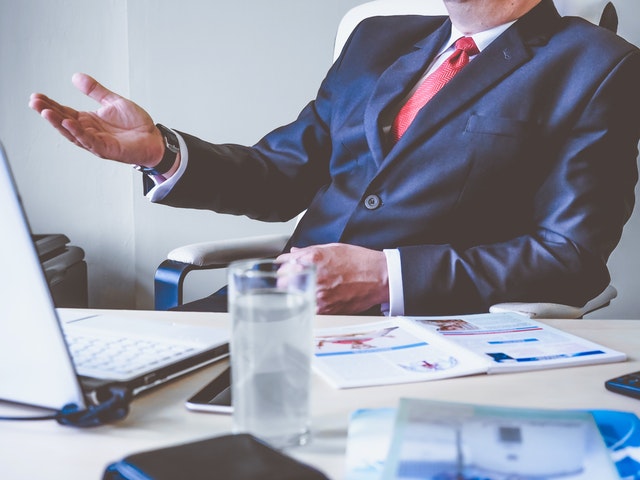 An Advice From Me To Today's Question, How To Start My Own T-Shirt Business?
Print on demand is an excellent business that anyone can start without investment, which makes it a great way to earn passive income or even scale your business to make 6 to 7 figures a year! If you are enthusiastic and work hard, you can build your T-shirt business. You must understand that any business needs time and work, so give it time and work hard. Like any other business idea without social media presence such as Facebook or Instagram, your business will forever be bad!
You'll Also Love These Posts:

Studies have shown if you like this blog article — you will also love the following posts.