How to make money at home as a teenager? It was the first question that came to my mind as a teenager. When you get to your teenage years these days, you'll probably start looking for ways on how to make money at home as a teenager the same as everyone did before you.
Like what happened to me when I graduated high school at the age of 18, I found myself in serious need of money and lost my childhood dream of being an architect. I couldn't afford to pay the money it needed. Then I realized that there are other ways to make money.
I started to look for any possible job that would accept me. 
But for every job I found, they asked either for a degree or previous experience. Obviously, I didn't have any of them. Until one day I saw a video on how to use the internet to make money.
It was one of those scam videos which doesn't give you anything useful, and it's all just a waste of your time. 
Of course, l was a fool and wasted a long time of my life until I realized that it's not working, so I got back into Youtube, Google, and other search engines and kept looking and looking for the best opportunity.
This leads me to this point where I'm writing to tell you that I made my first $1000 from just writing articles, and in this article, I'll let you know everything on how to make money at home online as a teenager.
Prepare Your Portfolio Before Working As A Teenager!
1- Identify & Acknowledge Your Skills
The first thing you need to do is find what you're really good at. It could be writing, designing, editing videos, building websites and apps, and even reading. 
Yes, you can make money just for being interested in grammar. And we call that proofreading. So like I said, find your thing and look for the next step.
Not only that. You can learn these skills. Nowadays, it is easy to learn anything online using only Youtube or any other course-related to these skills. Remember, the best investment is in yourself by learning new skills.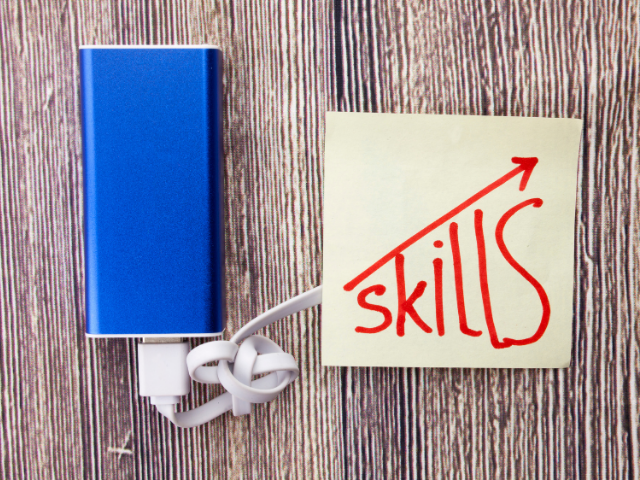 2- Learn How To Use Freelance Or eCommerce Platforms
This point is probably the most crucial step in your journey. Freelance websites are different from each other. And the difference starts from the name and ends in the number of fees that they cost you. Here are some of the most famous working online websites.
Freelancer, Upwork, Fiverr, and if you're into art stuff, you should definitely check out Etsy to sell your artsy handmade stuff!
3- Build Yourself A Cool Portfolio
Showing your work to people online is a perfect way to do some marketing for your business. You can either do it by creating an account on one of the online freelance websites and commenting on those looking for a freelancer. 
Or, if you're an artist, you can start an account on social media or Etsy and sell your work there. And once you get your fan base, you can scale it up a little bit and build your web store!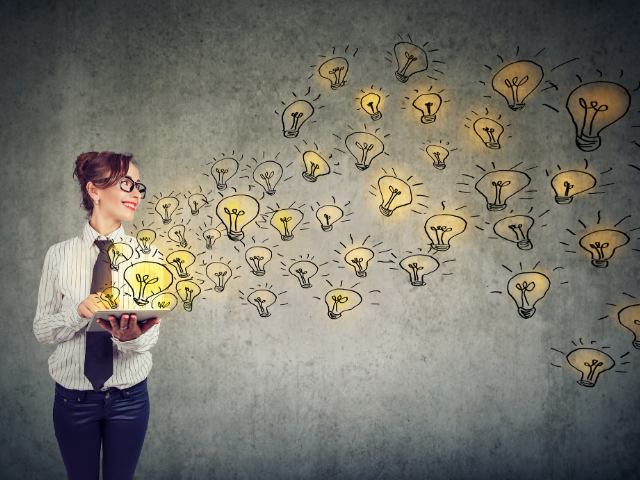 4- Promote For Your Work
Like every other Business project, yours will definitely need some promotion, whether you have a WordPress website where you talk about your interest or have video/photo editing skills. 
As soon as you build your account and set everything ready for business, it would be best if you started looking for creative ways to promote yourself to let people choose to work with you. 
My favorite way of doing so is keeping a good relationship with those who choose my work; keeping a respectful attitude literally changes the game to a whole another level! 
Once they see that I'm a hard worker, they will refer my work to others, and of course, there are social media ads, but I'm not too fond of those as a starter. 
I think they're too complicated for beginners, so you have to hire someone to do them for you every time you plan on promoting if you want to start with them!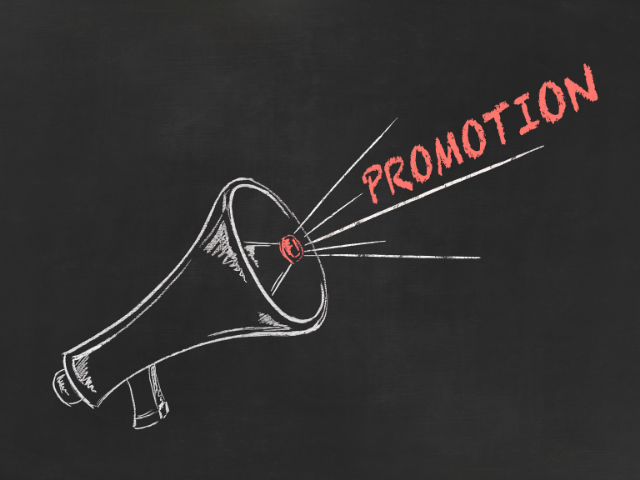 5- Build Your CV
Since this article is for those who don't have any work experience, I now told you how to put yourself out there online and get some jobs done. 
It would be best to create a CV for yourself, which is a more professional way of a portfolio. It's just a lot smaller.
These are the most important things that I hoped someone taught me in my first days as a freelancer.
But don't think that we're done, heck no! 
I'm going to tell you now some of the most requested jobs in the freelance world for 2020 and will probably be of the same importance in 2021, which will give you a good idea of how to work at home as a teenager. So keep on reading now!
How To Make Money At Home As A Teenager With These 10+ Legit Ways To Make Money Online!
1- Web Development
Web development is the industry associated in developing websites for the Internet (World Wide Web) or an intranet (a private network). 
Web development can range from creating a simple single static page of plain text to complex Web apps (web-based Internet applications), social network services, and electronic businesses. 
As someone who has searched freelance websites a hundred times, I can assure you that no web developer will have difficulty finding a job. 
Since we're in the generation where everything is becoming online, people always need to build or adjust websites, so you'll easily kick off from there if you have any programming skills.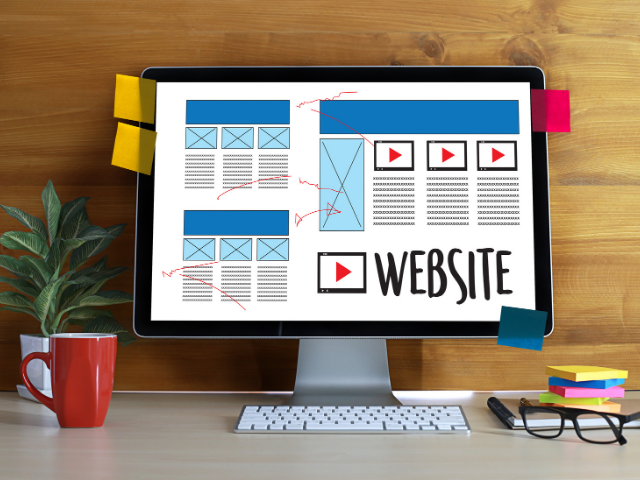 2- Graphic Design & Illustration
A graphic designer has the skill of using text, pictures, or shapes for different jobs like advertisements, books, or even just selling some cool posters.
The importance of graphic design lies in 3 main things, and the first is when some business turns to graphic design to promote its work, it's most likely to be widely known by it. 
Let me explain it a little more, when you hear McDonald's name, you automatically remember the big yellow letter M and the red background, right? McDonald's was known by this graphic design since forever now. 
And you can see it in every single ad that McDonald's do, and that's why most businesses look for creative graphic designers. So if you're into art, creativity, and technology, you should definitely give it a try!
This one is one of my work fields, so I'll go all nerdy; my apologies, content writer, plans, and writing content and get it all set to be published on the web is what I love to do. 
And I mean blog posts, articles, videos, or even podcasts. I mostly write articles for WordPress websites and create videos with my content for my YT channel. 
Blogging or Vlogging are both great industries to make money online. They are both in high demand. Therefore, if you have any knowledge or interest in writing content, this field can be a gold mine for you.
The great part about content writing is that you can earn money writing as a freelancer and earn money blogging on your own website.
How? Writing content will attract followers and readers, making it easy to promote different products you are interested in and then earn money with affiliate marketing. Also, you can make money promoting ads on your site or Youtube channel.
You see, writing can open other opportunities in front of you. You can make money writing as a freelancer and invest part of this money into your blog or Youtube channel.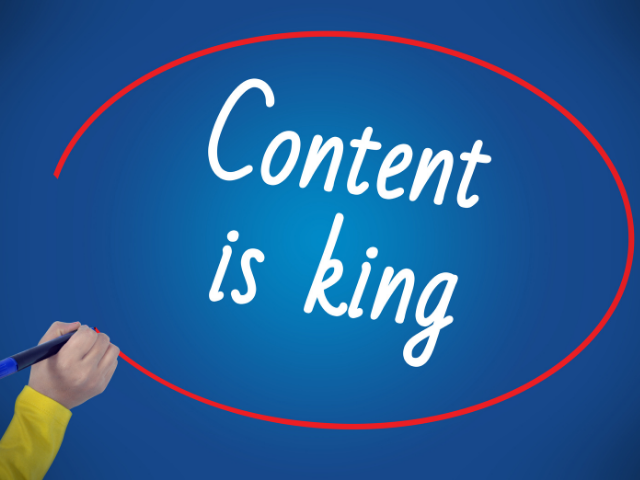 4- Video Editing
After searching for video editing for hours and hours before deciding that it is not made for me, I understood the importance of video editing and filmmaking. Although this skill didn't ignite my interest, video editing is still one of the online jobs in high demand.
Most people who edit videos can mark out the videos' errors and set them right, from sound, image to transitions. Most people nowadays enjoy watching videos more than reading something on their phones. 
That's what made advertising with videos more critical. Of course, any company that decides to make a video ad needs a video editor, and hopefully, that video editor will be you.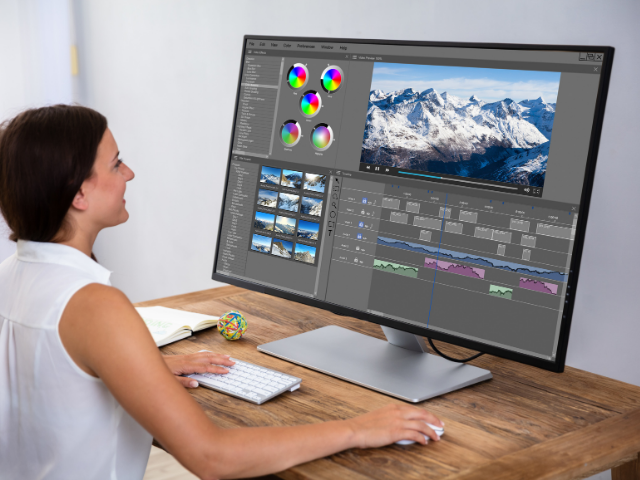 5- Social Media Marketing
This one right here is simple if you have good social media knowledge or want to learn this skill. All you need to do is promote this company or the brand that hires you on the different social media platforms.
Each of the platforms has its own audience, rules, and way of doing things. This means that you have to do a study before doing anything, and if you don't have any experience, or you've just heard of this work field. 
All you have to do is just search it up, I'm sure you'll find some free information, or you can always just go to Udemy and buy yourself a good course!
6- Translating
If you're multilingual, you can definitely use that and make some money out of it. I can't promise you thousands of dollars a month but, you'll get enough to stand on your feet.
This one was actually one of my first jobs as a freelancer since I speak three languages that I learned throughout the years, and it was an excellent start for me with this whole freelance and online jobs thing.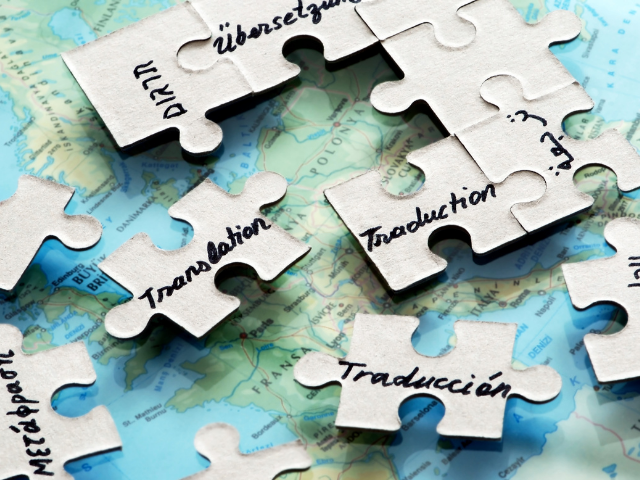 7- Teaching Or Tutoring
If you're good at something, mathematics, photoshop, photography, like literally anything that you're good at, will do with this one! 
And you can just tell people that you are ready to teach them everything you know about this thing. But it's for a certain price, or you can make your own course and sell it on websites like Udemy, or just sell it on your website.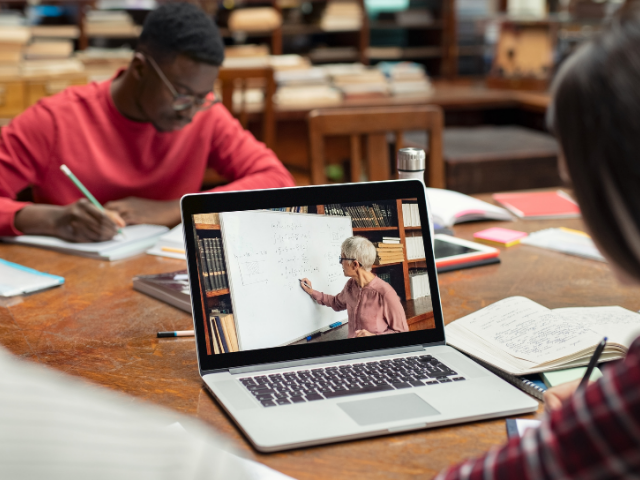 8- Data Entry
This one is so easy! And you have probably heard of it because all you have to do is type some information that is in pictures into a Word file, that's all! And all you need is some good, fast typing skills if I have to be specific, and this one requires you to be patient.
9- Voice Acting
Voice acting is the process of reading a written script with your own voice. I believe this is one of the most challenging fields since there are way too many people doing this for a professional career, but there's no harm in some challenges, is there?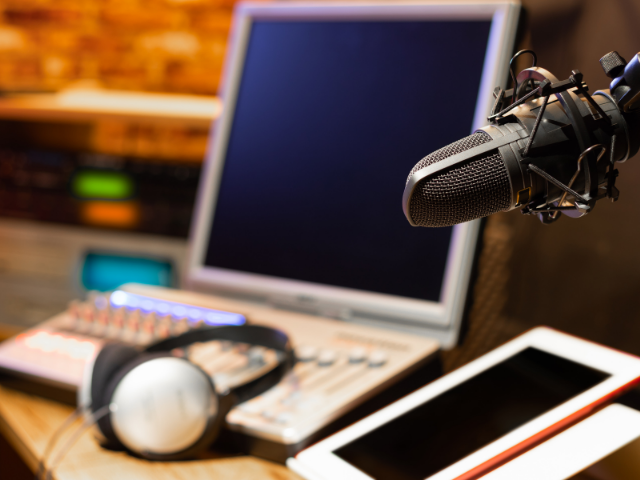 10- SEO Manager
Search Engine Optimization (SEO) is the practice of increasing the quantity and quality of traffic to any site through organic search engine results.
Being an SEO manager can be an excellent opportunity to make a significant amount of money. Thousands of websites need help improving their SEO and optimize their website with the best practices. Therefore it is an excellent chance for you to learn this skill.
So if you know how to help a website have a better SEO, you'll be saving people! People are ready to pay thousands of dollars to have a website with good SEO chances, trust me. 
And the SEO rules are straightforward to accomplish; all you need to do is a little search and a little bit of focus to know how to use your knowledge wisely.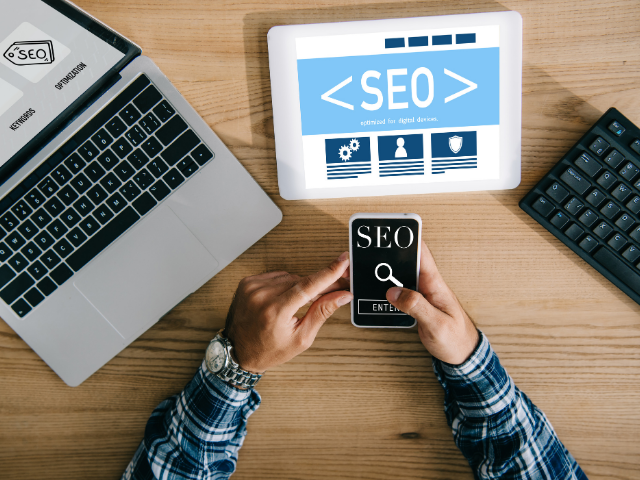 11- Programming And App Developing
You can say that I saved the best for the last. Every single freelance website I got in show how vital programming will be in the next couple of years, and it's entertaining with the whole coding and stuff.
A programmer is a skilled professional who codes, tests, debugs, and maintains the comprehensive instructions known as computer programs that devices should follow to execute their functions.
As you all may know. We live in an era where phones and apps take most of our day time, and there are skilled app developers, always creating different apps. 
Apps meant some of them to be fun, and some of them to help us be more productive. And they're in an unstoppable need for being improved over time.
The types are countless, but the creators are programmers and app developers! So from what I said, I hope that I made it clear how important is programming in our world these days and how important will it be in the years after that.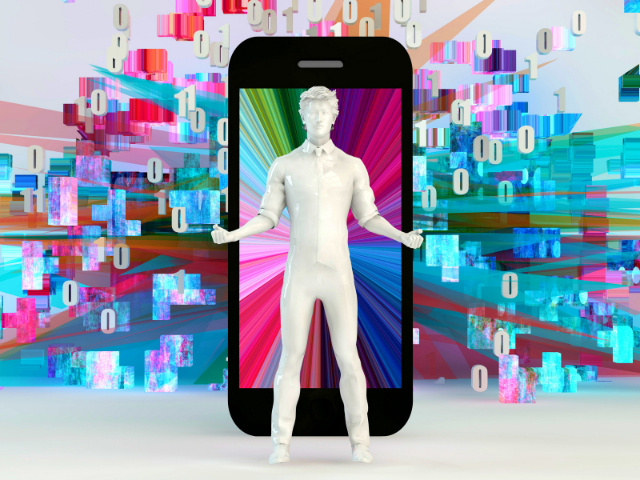 The Conclusion On How To Make Money At Home As A Teenager
To wrap things up! This article wasn't everything that I knew on my journey searching for working from home as a teenager online. But they are the best out there to make decent money and start your passive income journey. 
I hope this was a useful guide and that helped you have a good background on the online biz, and I can't wait to hear all your amazing stories and tips that you learned from your own journey! 
These all were just some of the things that are out there on this vast web, don't let anything stop you from digging into it. Trust me; you'll find something that will fascinate you.
The last thing that I want to say is that you need to know that you won't be making a six or seven-figure income in the first month. This process requires planning, effort, and, most importantly, time. So give it what it needs, and you'll find what you want and even more.