Trademarks Protection
4.1/5
Advanced Competition Checker
4.4/5
Merch Informer Academy And Resources
4.6/5
Pros
Easy to use
The Interface is simple
They have good support
Many needed tools included
Affordable price
Analytics and Research
Cons
Some may misuse Merch Informer (Copycats)
Needs some improvements for a better free trial
Need a better community and social presence
In today's Merch Informer review, we will discuss everything about this fantastic tool. Merch Informer is a tool to help you with your hustle on Merch by Amazon without much hassle. 
In every online business, there are problems and time-consuming tasks that every entrepreneur hates to do. If you love blogging, you must hate searching for keywords, checking your competitors, or even checking everything you write to avoid plagiarism. Or you want to sell on Amazon as an FBA seller; you need to do a lot before being profitable.
Luckily, some amazing people can create different tools to make our life easier, such as Pretty Merch for Merch by Amazon. And today, we will talk about this unique yet straightforward tool, Merch Informer!
Merch by Amazon is a clothing service provided by you, the seller, through Amazon. This service helps you to earn money from Amazon by selling T-shirts, for example. Learning how to start on Merch by Amazon is not difficult, and as we already discussed in a previous article, there are different skills to learn to earn money on Amazon!
In brief, you just create your design and choose the colors to be printed on different products. Then, your design is uploaded to Amazon, and once you get approval, your product is offered for sale on their platform. So, if a customer purchases your product, Amazon will print, package, and ship it.
Consequently, Amazon pays you a seller's commission for every product you sell, and this commission is part of the selling price. At the same time, Amazon keeps the rest as compensation for the services it provided to you.
Merch by Amazon is very popular. However, like any other online program, it has many challenges due to the great competition between sellers. So you have to be a distinguished seller with your designs, and this is not easy, and sometimes problems may occur. 
In addition, there are challenges which are to improve your listings to boost your visibility on Amazon and gain more sales. Some of these challenges Merch Informer can help you overcome and achieve more success and profits.
Merch Informer is a tool created to serve sellers on Merch by Amazon. If you are a seller on Merch by Amazon, Merch Informer allows you to get information about your customers' needs by doing reverse research to know the keywords they use. 
Thus creating better products, making better decisions, and growing your selling business. So by reading this Merch Informer review, you will find out that you will be able to make more money with Merch by Amazon by using this tool.
Moreover, the creators of Merch Informer aim to make it easier for POD sellers to achieve their goals. They also created another excellent tool called Book Bolt to help those who want to sell on the KDP platform, which we talked about in a previous article.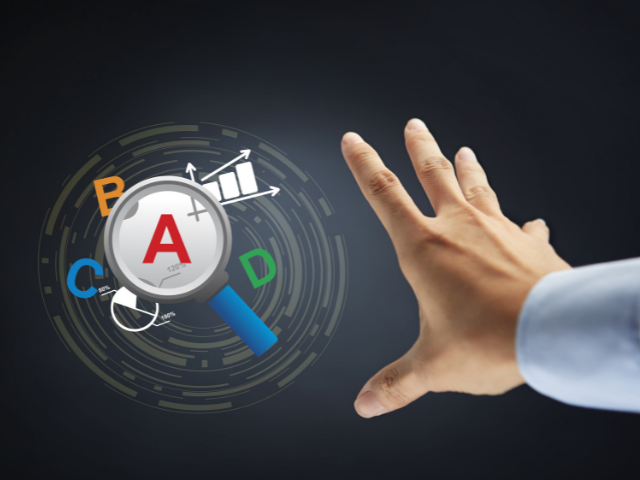 What Makes Merch Informer Special?
Merch Informer is very useful for people who desire to grow their business on Merch by Amazon. Through Merch Informer, you will be able to search for profitable niches & keywords on Amazon, and Merch Informer also enables you to get current market research.
Furthermore, Merch Informer offers different subscription packages that you choose according to your need. Using the program, you will get the crucial details of competitors in the market and keywords.
How Much Does Merch Informer Cost?
Merch Informer contains two costs, Newbie's subscription is $9.99 per month, and Professional is $59.99 per month.
The Merch Informer package will enable you to discover new ideas for your t-shirt designs, check keyword competition, search for brands, see how good they are, and be alerted to ensure no violations in your account.
What Is Merch Informer Lister?
Although I'm not too fond of this feature, and I find it dangerous to use because many marketplaces fight them, using Merch Informer Lister by hotkeys helps you quickly load multiple designs, making your life easier. You will also be able to assign color profiles to select product colors on Merch by Amazon and profile information and brand name.
What is Merch Informer Hunter?
This extension of Merch Informer allows you to search outside of the Amazon site, where you can search in 14 different markets to get images, text, likes, shares, and comments, and you can search for the whereabouts of customers. However, I find this tool so weak, and I wouldn't use it that often.
Merch Informer Features
It is not enough to keep talking about how good this tool is in our Merch Informer review; we still need to explain the features of this necessary tool to make this review comprehensive and whole. So, here are the features you will get while using Merch Informer:
Merch Informer provides you with a free tool that is separated from the paid services. This Merch Research is one of the leading research tools for any MBA seller. 
The idea of Merch Research is to give you results for the products that are only from Merch by Amazon and not from other types of platforms such as Amazon FBA and their sellers. With this tool, the research for niches and keywords is easier as you have clean results away from all the noise on Amazon.
Keyword Research
It is another vital feature of Merch Informer. It helps you improve your profits on Amazon by improving your ranking on the first pages. 
The Keyword Research will help you choose new and distinctive keywords on Amazon, and thus you will find the trendy keywords but not used much by sellers. The key here is to find keywords and preferred long-tail keywords with low competition and good search volume. There are 4 services within this fantastic tool:
Keyword Finder
Keyword Cloud
Trending Phrases
Niche Hunter
Trademarks
You can verify that your designs are trademark-free by using the trademark tools in Merch Informer. However, I prefer to do trademark research directly using the official website such as USPTO. The 2 tools for Trademark protection are:
Trademark Alerts.
Trademark Hunter.
Merch Designer
Suppose you are skilled in design and creativity and design graphics that you think will achieve high sales and profits. In that case, you can implement this design yourself using advanced tools such as Adobe Photoshop, Adobe Illustrator, etc. But if you cannot do so, you can use the Designer tool in Merch Informer, which is a lovely simple designing tool.
Product Research
Merch Informer is a great search tool for the keywords of all products. Therefore you can search in the Amazon merchandise section or within Amazon.com, which is an essential feature of Merch Informer, where you will be able to know the best-selling classification of products and calculate the number of products that are sold daily. 
There are necessary tools within this service aiming to make product research easier. These tools are:
Product Search.
Merchant Search: It is a very cool feature, it allows you to search for the merchant or the brand instead of searching for the product, and you can find the 100 best selling designs for any merchant, and thus get to know the ideas of sellers to create ideas for your products.
Merch Hunter.
Movers & Shakers.
Trend Tracker.
Merch Archive.
Etsy/Pinterest Search: This is a new tool that allows you to expand your research more than doing it on Amazon. It gives you a considerable advantage in proper research for products and niches on Etsy and Pinterest. However, the same creators created a fantastic tool for a comprehensive Etsy research called Sales Samurai, and we will talk about this tool in another post later!
Advanced Competition Checker
It is another excellent feature of Merch Informer. This feature allows you to specify the classification of the keyword you want and whether it has competition, to be on the first page in every search on Amazon.
Also, this feature helps you to know if your design may profit from Merch on Amazon. This will save your efforts and help you increase your sales and generate more profits.
Other Needed Tools
Some tools are meant to organize your work and have a proper way to manage your business. Merch Informer provided some of these services that most people need.
It is one of the critical features of Merch Informer that we are interested in mentioning in the Merch Informer review. This feature enables you to save your favorite designs and organize these favorites in several categories according to several things, for example, according to keywords or products. This helps you a lot in creating new and distinctive designs.
Listing Score Checker
Synonym Suggest
Merch Analytics
Notes
Merch Calendar: You will also find all the necessary holidays and important events in each country, which will give you a good idea of some designs for these events such as the 4th of July, memorial days, mother's day, etc.
Merch Tracker
Merch Informer Academy And Resources
In our Merch Informer review, we will discuss this vital and most beautiful feature, as Merch Informer contains sufficient training resources that help you follow a distinctive strategy to achieve success and overcome competitors.
Security
Merch Informer uses a secure SSL certificate, which ensures that your personal information is stored securely.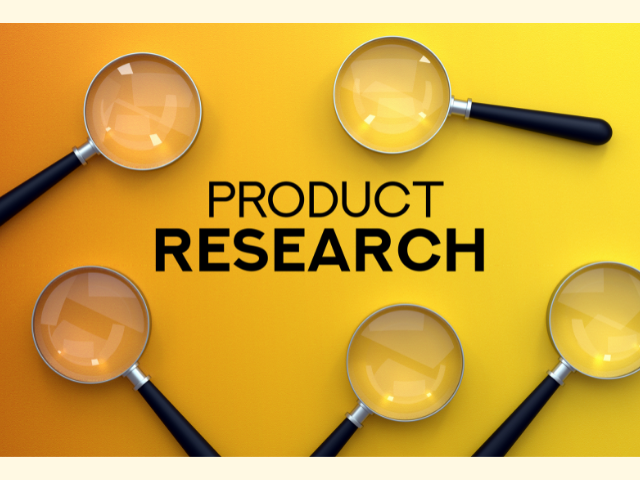 Merch Informer Pros And Cons
Finally, in every review, everyone search for pros and cons for any tool which makes the review complete. And in today's Merch Informer review article, we will write the pros and cons we noticed while using the tool.
Pros
Merch Informer is easy to use.
The Interface of Merch Informer is simple and beginners friendly.
They have good support, and they will help you with anything you need. However, I believe their support could be even better.
The creators listen to their customers' needs, and they try their best to improve their tools.
Merch Informed lets you save your time, as some tasks that will take hours or days will only take a few minutes. 
Merch Informer includes many needed tools for research and organizing your work, making your job easier. 
The cost of Merch Informer is cheap, it is only $9.99 for a Newbie subscription, and you can also get the benefits of Merch Informer. They also give special offers every then and now and you can get the pro subscription for cheaper than this.  
Analytics; Merch Informer provides much important information. 
Merch Informer helps protect your designs, as it allows you to check the words and keep an eye on these keywords you want to use to prevent other trademark violations.
Cons
Some may misuse Merch Informer. For example, a seller can copy another seller's design (copycats) directly and use it as his own design.  
When you sign up for a free trial, you are asked for your credit information, which is why most buyers put off their registration, especially if they want to try the product first before committing and paying.  
Some things are not present in Merch Informer that can help users communicate with the community and have a support team. It would be fantastic if Merch Informer has their own community and interact together.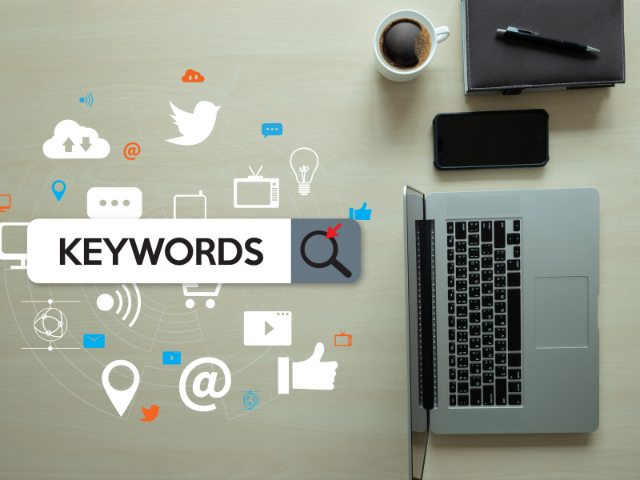 How To Get Started On Merch Informer?
If you want more details on how to start on Merch by Amazon, you can read our previous article. Nonetheless, there are several steps to get started on Merch Informer:
Step 1: Watch The Video Resources
When you log in to your account, a control panel appears in front of you that contains many video resources, which you can play by clicking on them. These videos will guide you on how to take advantage of the features of Merch Informer.
Step 2: Find The Product
On the left of the screen, there is one of the features of Merch Informer, which is the search for the product.
If you enter the keyword you want in the search bar, Merch Informer will display the results that include the lowest price, the highest and average price, as well as product descriptions and the classification of the best sellers. When you click the Merch Hunter button, you will get the top 100 keywords for the keyword you want.
Step 3: Make Sure Your Data Is Correct
As simple as that, be aware that your data does not infringe copyright, and this is done by clicking on the Trademark Alerts button. Or you can do your own research using the official websites for Trademarks such as USPTO.
Step 4: Design Your Shirt
Suppose you are not a professional designer and you have no idea how to use apps like Photoshop. First, you have to click on your profile name in the upper right, and a link will appear that leads to the Merch Informer Products Designer page. This page contains many designs and products such as T-shirts, phone cases, etc. 
You can click on any T-shirt design. For example, an interface appears that enables you to add images, text, numbers, and change colors, and you can add your own graphics or use existing images, which are free.
Step 5: Download And Save Your Designs
This is the last step, where after you make sure you choose the design you want, you have to click on the download button. A copy of your design will be saved on your computer. Then you upload your designs to Merch by Amazon, and when you get approval, they will be live. With Amazon, the sale starts, and you make profits.
So, with the previous five steps, you will be able to support your online business on Merch by Amazon and earn profits from Amazon, and we conclude our Merch Informer review.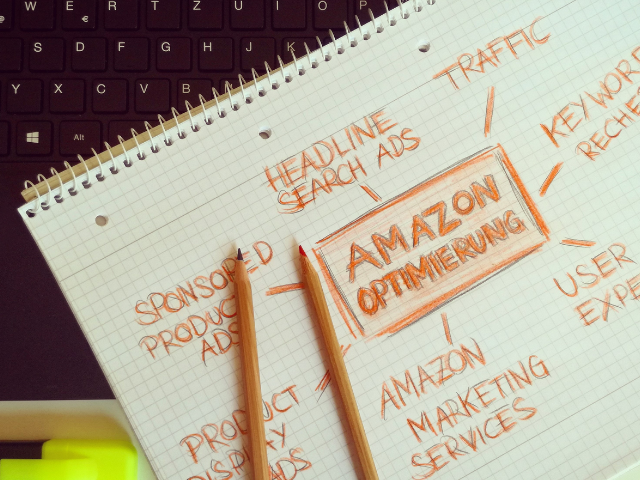 Merch Informer Review: Is It Worth It?
Finally, we reached the end of our Merch Informer review. Merch Informer is a low-cost tool that provides you access to a full suite of different tools. 
Additionally, Merch Informer is your assistant to answer anything you want to inquire about, thanks to its tools. Still, you may not make significant profits at the beginning of your journey, and this, of course, has to do with your distinctive designs that will influence the competition.
Is Merch Informer worth it? My answer would be yes. Although this tool is not a perfect one, it can help your business to grow faster. So start your business on Merch by Amazon today, and take advantage of this excellent tool Merch Informer.